It's that time of year again here at Delica – it's our one day sample sale! Sunday April 9th will be the day where you can come shop beautiful sample gowns for a fraction of the cost. These gowns are off the rack samples that are up to 70% OFF and sold as is. Below are some details about our sample sale on April 9TH. Trust us, you don't wait to miss this!
What: SAMPLE SALE! Designer gowns will be discounted up to 70% OFF
When: Sunday, April 9th at 11AM. Be prepared to come early and wait in line to find your dream dress! It is first come, first serve. We will be taking NO appointments this day.
Where: Delica Bridal
Navigating a sample sale can be tricky, but we have a number of brides who have scored at our sample sales in the past. They were able to find their dream gown for a serious discount. If you're thinking of coming to our sample sale we hope these tips well help you be successful in finding that perfect dress for your special day! Plus we've included a sneak peek at some of the dresses that will be featured in our sale!
 Truvelle "Michelle"
Hayley Paige "Carrie" gown
In order to help you figure out if you could be one of those lucky brides who walks away with her dress, here's a couple of things to consider:
Are you able to make decisions quickly or do you need lots of opinions and/or mom's approval before making your final choice? Sample sales are a fast paced and busy environment. If you find your dress you will be paying for it in full and taking it with you that day! We also recommend limiting your guests to no more than 2 when shopping during a sample sale.
Are you a street size 6-10 and average height? Keep in mind bridal sizing is different than your street size and you will likely have to size up in bridal. Most of our dresses available in our sample sale are bridal size 10 or 12.
Is there a particular dress that you absolutely have to try on or have? It's worth doing some research ahead of time so you can go in with some styles or silhouettes in mind! And if there's something you have your eye on, come early! At our other sample sales we have had a line up of excited brides waiting to try on.
There are no wrong answers here, but sample sales can be a bit hectic and we cannot put a gown on hold. This means that when you find your dress, you have to be ready to make that quick decision!
Hayley Paige "Tanner"
Lazaro #3613
Ti Adora #7651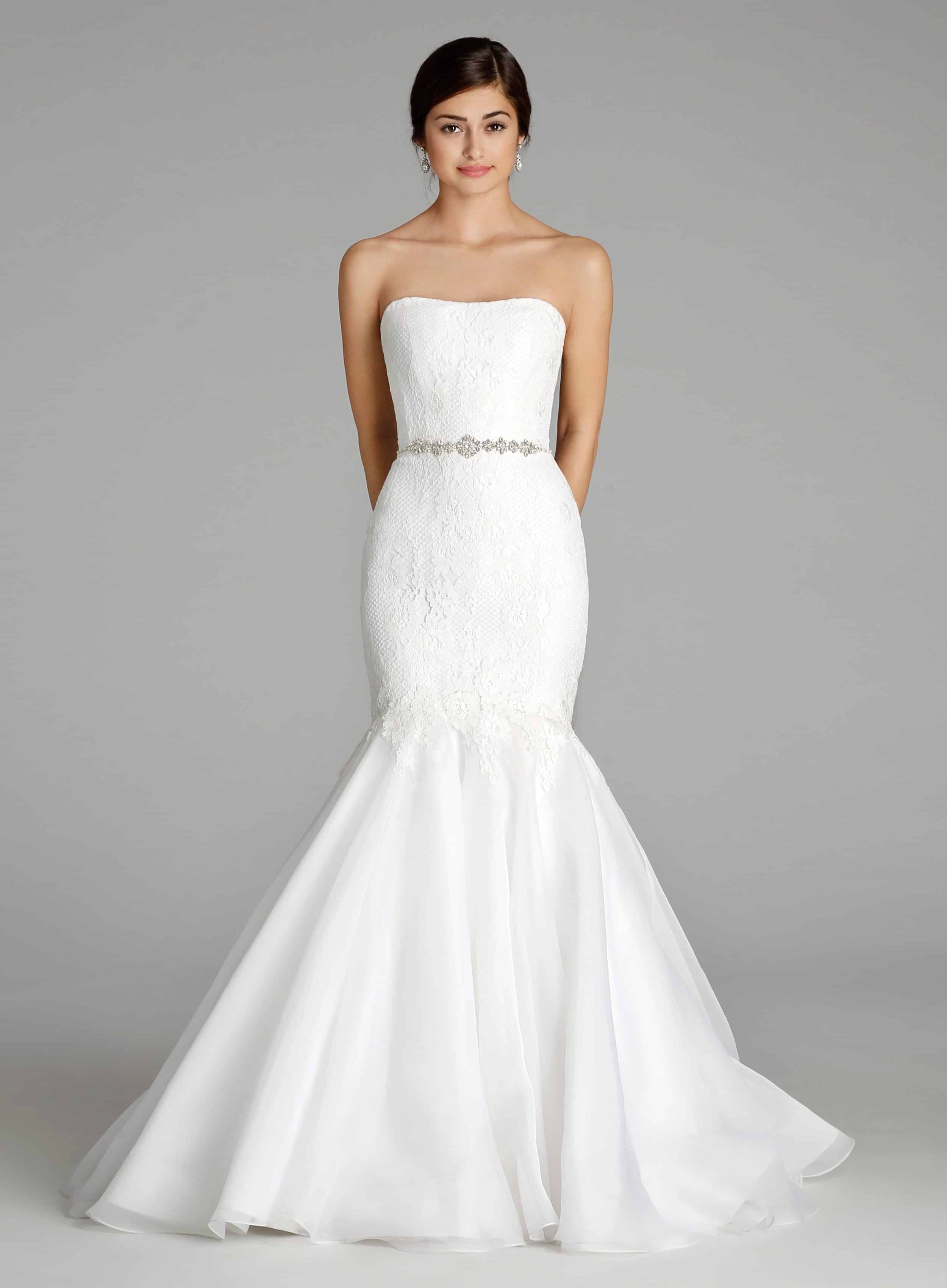 Alvina Valenta #9653
Lazaro #3658
Please know that for this one-day sale and you will be getting these gowns for a fraction of their retail price so you can spend more time shopping and less time haggling! Hope to see you April 9th at our sample sale!