We often hear from brides-to-be that the first time trying on dresses is nerve-wracking! So if you're feeling that way, you're not alone. With that being said, the first appointment should be exciting more than anything. It's your first time trying on wedding dresses and it's a very no-pressure environment, so have fun with it! Your consultant is there to help ease the anxiety and keep you from getting overwhelmed. They'll be able to guide you through the appointment so you can worry less and enjoy more!
We thought we'd offer a few pointers for those of you shopping for your wedding dress. These are just our suggestions but our number one tip is to relax and not worry too much!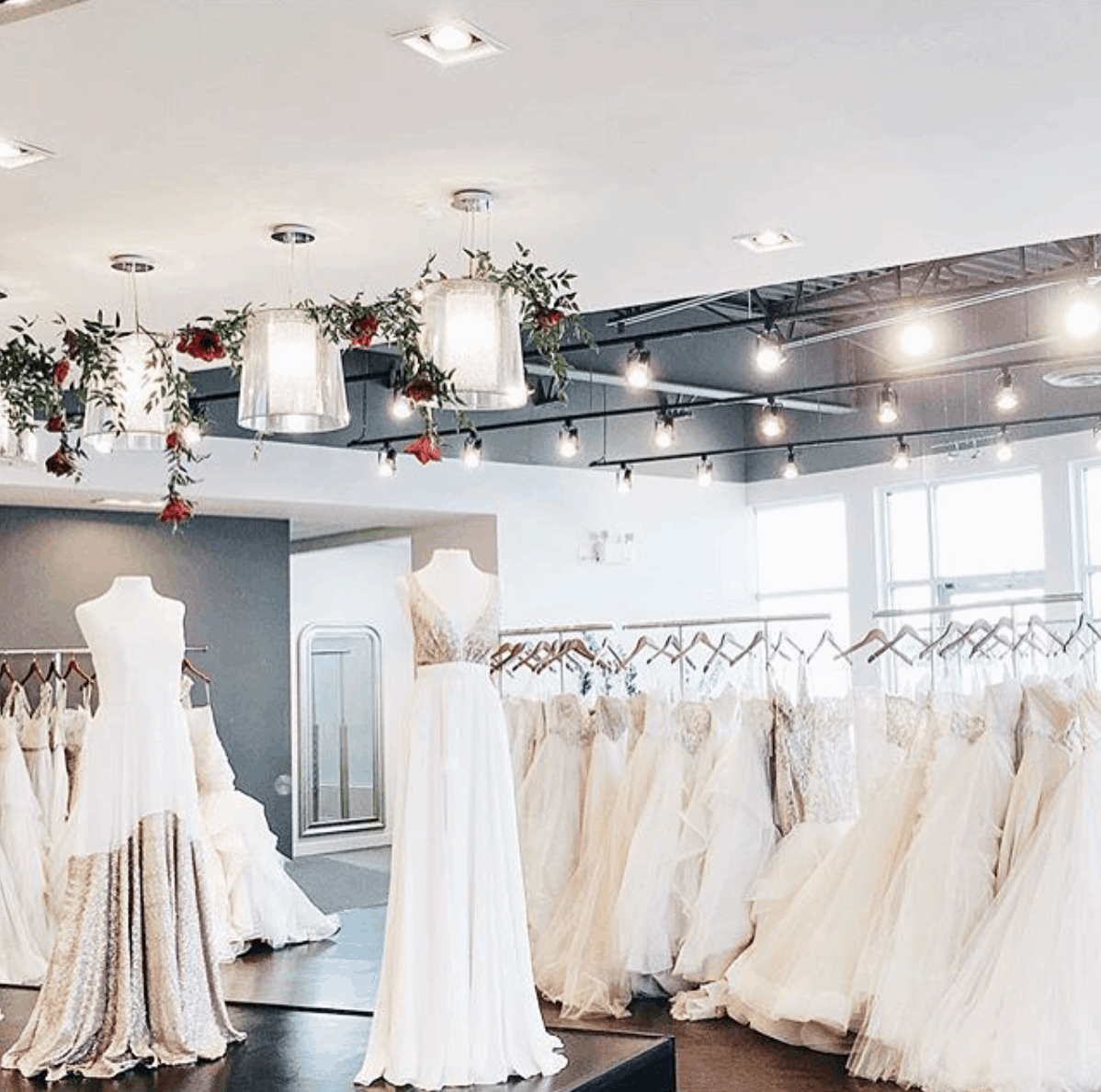 Tip 1: Keep an open mind for your first appointment.
We always recommend trying on different silhouettes during your first appointment. Many brides-to-be end up loving a fit they did not expect to – you never know!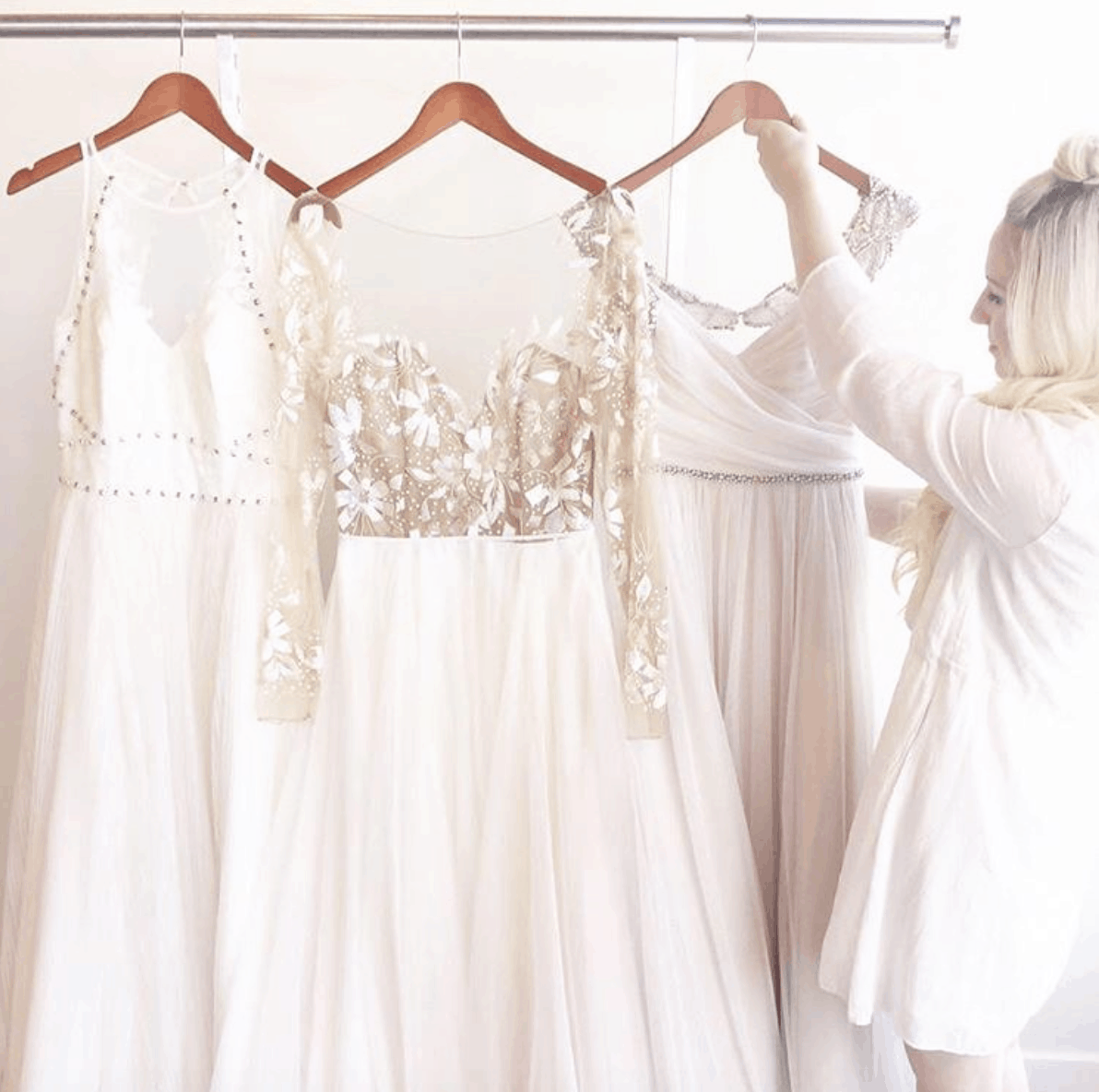 Tip 2: Don't rule a gown out by the way it looks on the hanger.
This tip goes hand in hand with the first. A dress can look completely different on, so don't judge it based on how it looks on the hanger! It really comes to life once you put it on. Let your consultant know what you had in mind as they'll be able to suggest dresses you might have missed.
Tip 3: Plan ahead!
This is a VERY important tip. Dresses take some time to come in, so planning ahead will make the experience less stressful. Each designer is different, so ask your consultant how long it will take for your favourite dresses to come in. We recommend giving yourself around 9 months to shop for your dress!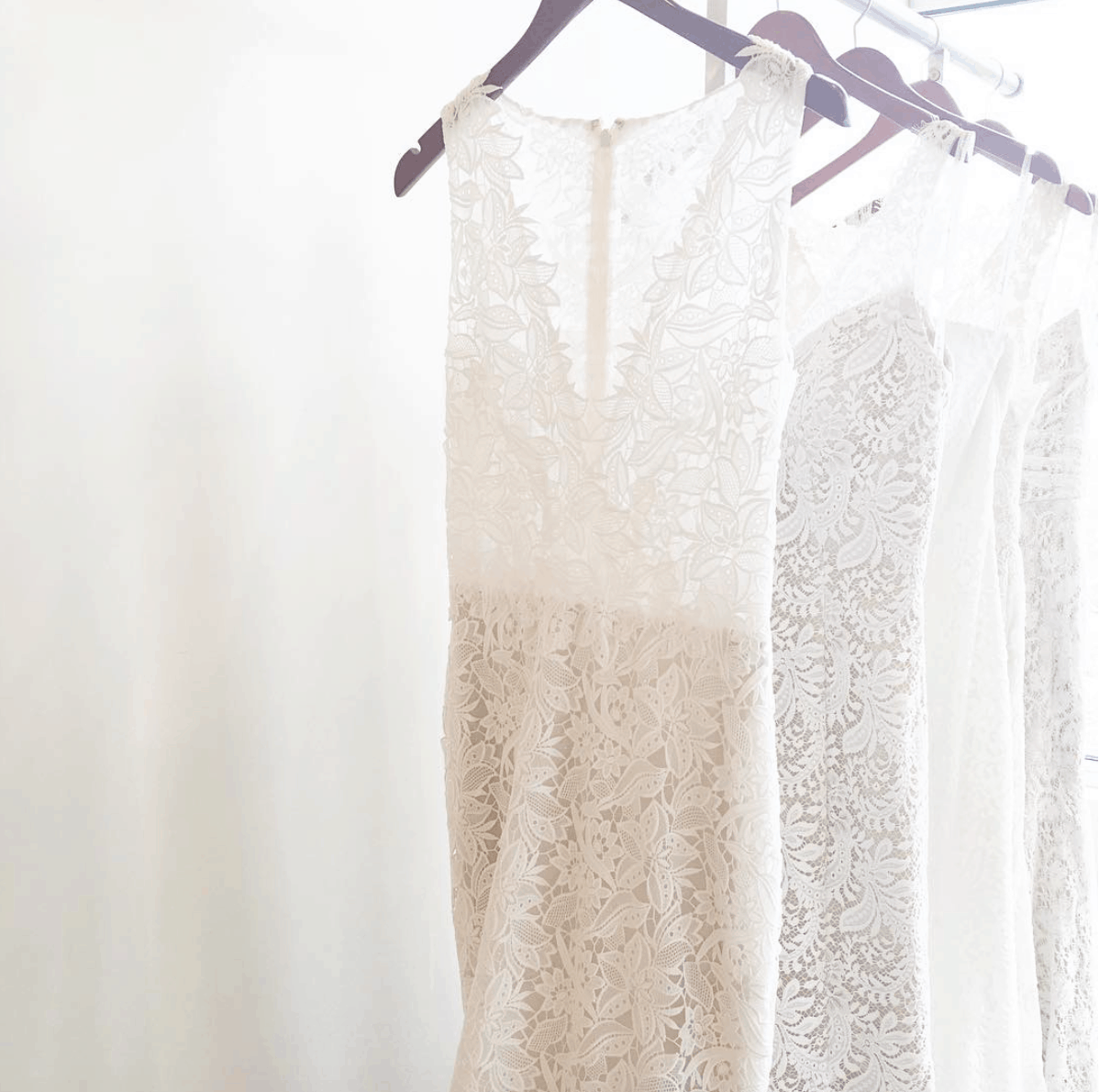 Tip 4: Take photos!
At Delica we encourage you to get a friend or family member to take photos of you in your favourite dresses. Brides find this really helpful when they're deciding between gowns. Also, dolling up your favourites can help too! If you envision a veil, hair wreath, or any jewelry, let your consultant know. Are you thinking hair up or down? This can be the final touch to feeling like a real bride.
We hope these four quick tips helped and made you look forward to trying on dresses! Have fun shopping!