Back in December, the amazing team at Truvelle granted us with the opportunity to design an exclusive dress that is only available at Delica Bridal. YUP- that's right! A dress that you won't find at ANY other shop. Even better, this project started out to reduce the amount of waste that happens in garment production. Using excess material from the production of gowns, we were able to create a one of a kind exclusive Delica dress. We had the chance to be a designer (how cool!?) AND help the environment (every little bit helps!)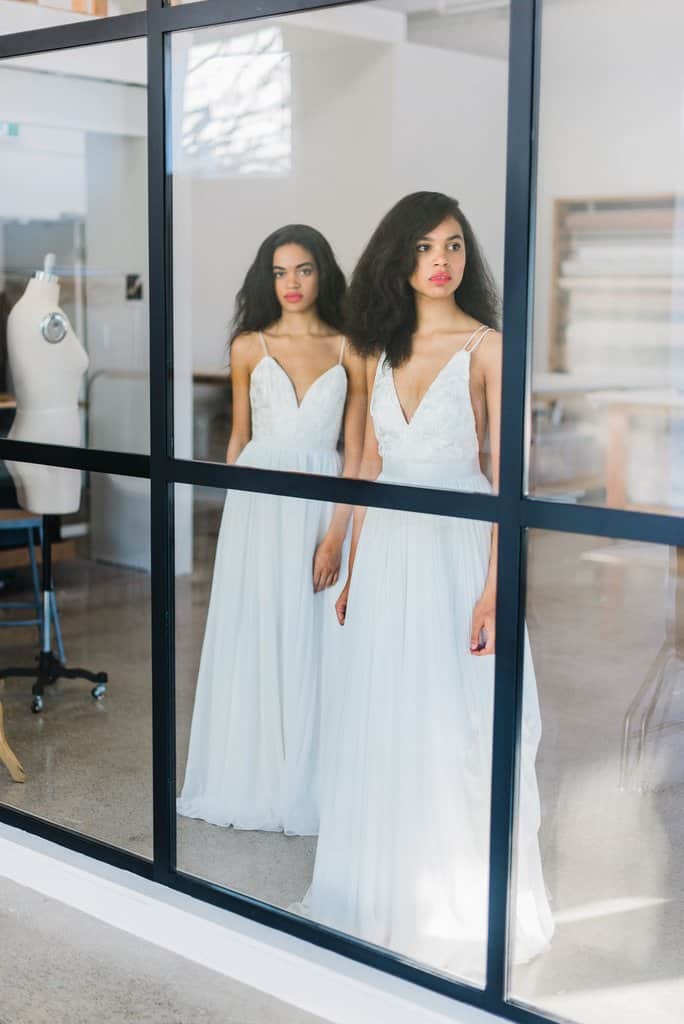 "Liv" from Bride.KC & "Trish" from Delica Bridal
Below is a little more information on the project.
FROM TRUVELLE:
Known for local production and thoughtful designs, Truvelle takes 'handcrafted' to a whole new level, recently creating ten exclusive wedding gowns unique to their top stockists. While the purpose behind the project was to find a more permanent solution to the unfortunate occurrence of waste associated with garment production, it consequently doubled as an opportunity for the brand to reward their best-selling shops. Each gown is individually designed by a Truvelle retailer, using the brand's signature pattern designs and off-cuts from the carefully selected fabrics which make up Truvelle's existing collections. 
Truvelle's garment technicians made the final stitch on this project just before the holidays, wrapping and mailing off all ten gowns to their new homes in time for New Year brides to get the first look. Each retailer's design can now be found within their store, available for purchase on a made-to-order basis.
We decided to name our exclusive dress after our our more stylish, upbeat sister, Trish (& yes, we do have another sister!) We wanted to name our gown after Trish, to keep it in the family, as it represents Delica's story as a sister-owned boutique!
Our sister Trish with the "Trish" dress
Trish caters to the minimalistic contemporary bride who wants to look effortlessly romantic on her wedding day. The dress is curated to reflect our sister's simplistic style and off-beat personality: the bodice blends the texture of the Carrall lace and the shape of the Alexandra to create delicate edginess, while the chiffon flowing skirt – reminiscent of Trish's fun, natural charm – perfectly compliments the bodice. Our sister has her own story and we are grateful to have the opportunity to portray it in this dress.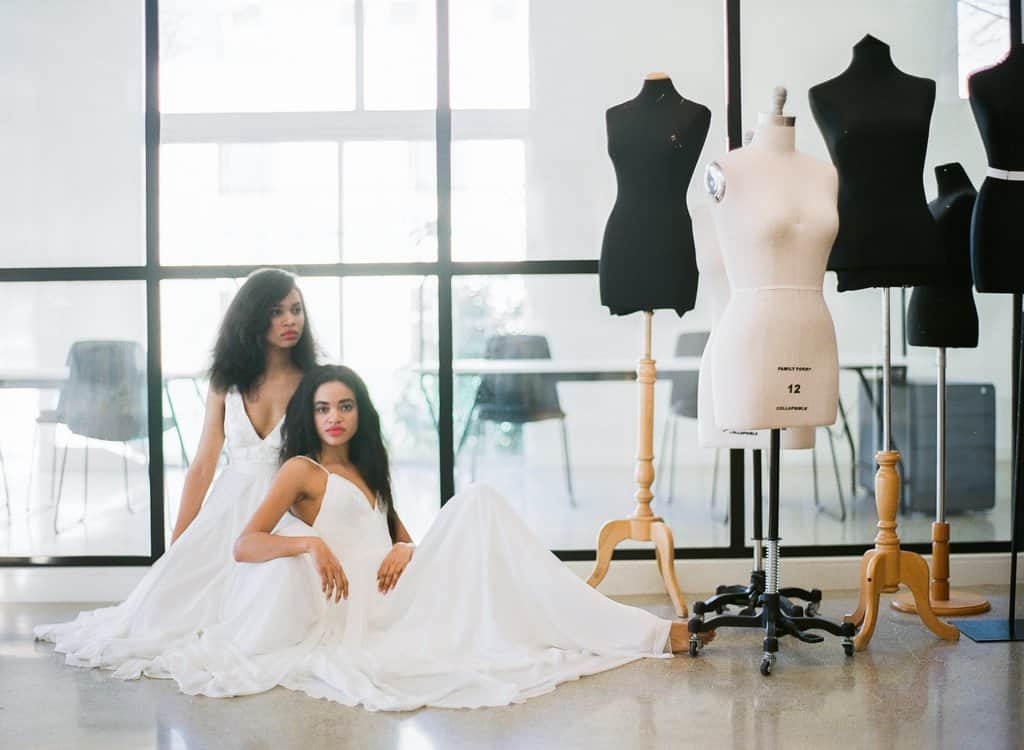 "Trish" from Delica Bridal – "Liv" from Bride. KC
Photographer: Kristy of Blush Wedding Photography
MUA: Emily Cheng
Models: Nesta Cooper & Sarah Cooper
THANK YOU TRUVELLE!