Stumped on what to wear to your bridal shower or in need of some inspiration? Well I've gone ahead and done that for you! You probably already have a little black dress in your closet, but what about a little white dress? I've found some that will be perfect for your bridal shower. Seeing as white is reserved for the bride, take advantage of this! This is great for photos too, as you'll stand out! Of course, I didn't just limit the selection to only white dresses and chose some other light coloured options.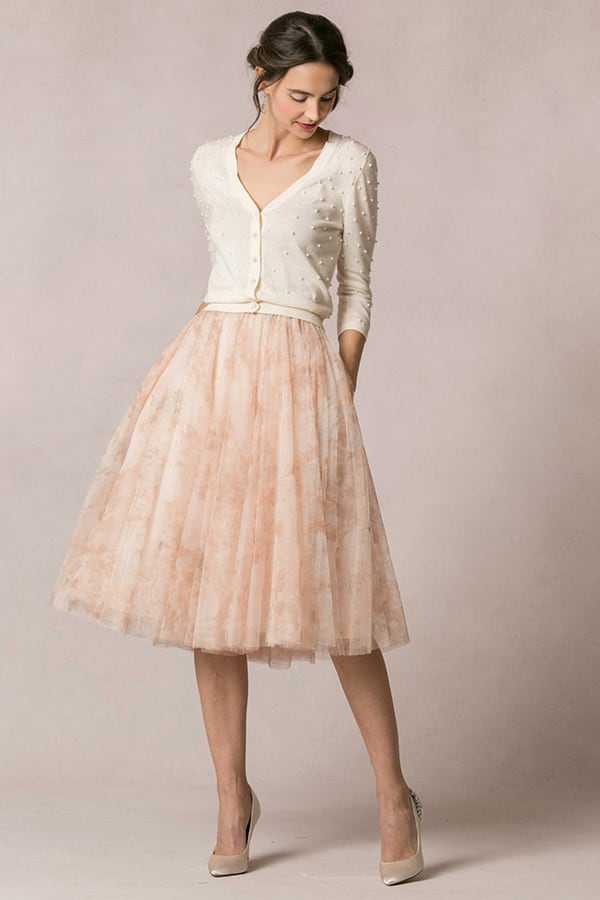 Jenny Yoo Lucy Skirt and Perla Top
I couldn't help but to start off with Jenny Yoo's separates as the perfect option for your bridal shower! I cannot get over this simple way to individualize your outfit, as they have beautiful pieces that are easily mix and matched. From their cardigan style tops like the Paisley, to their delicate detailed tanks like the Ellie top, you are sure to fall in love with something.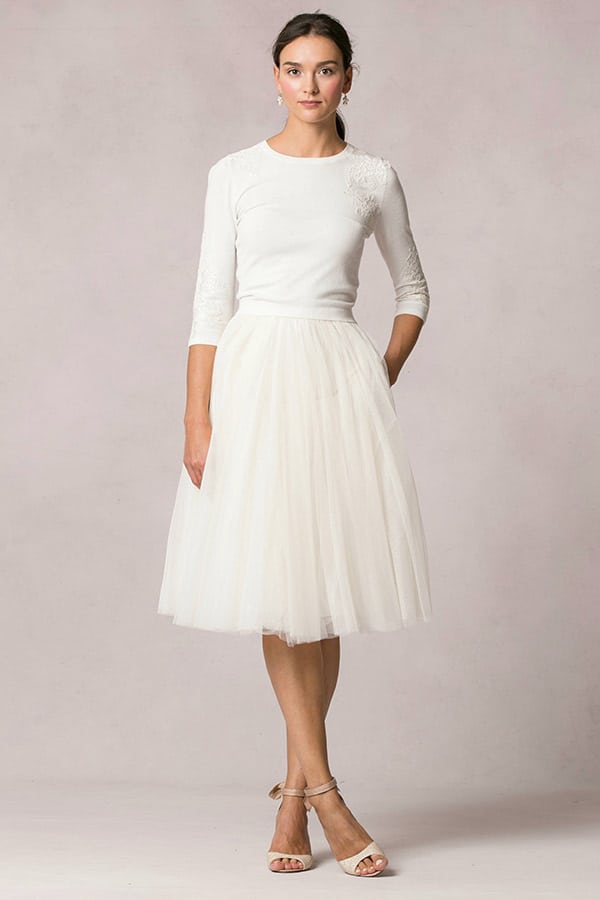 Lucy Skirt paired with the Paisley top
My personal favorite is the Lucy skirt, the tea length and cut are so flattering on every body shape. And the best part? It comes in a few bridal colour options (alpine, cashmere, cream, cameo pink… and even more)! If you don't want to go with a solid, choose one of their light, playful floral prints we are obsessing over!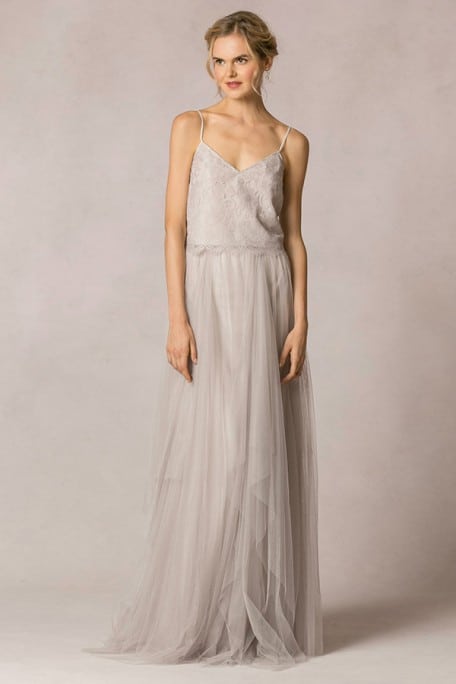 This Arabella skirt comes in a range of colours too, from blushes to creams!
Below are some more options I found online! A lot of these chosen will look great on a lot of different women and have unique details.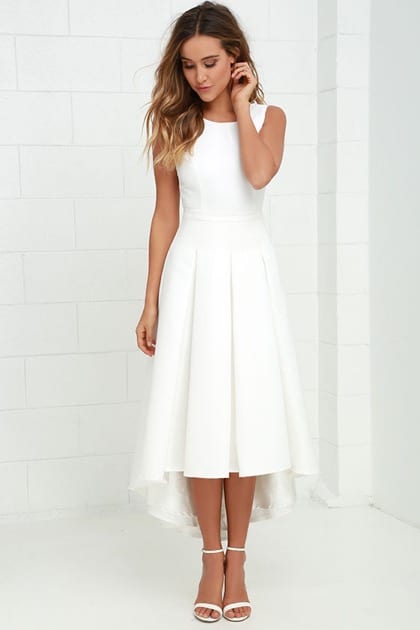 Lulu's Ivory High Low Dress
This dress is so feminine and classic. We love the pretty silhouette and crisp ivory colour. You cannot go wrong with this option! Besides having a great selection, Lulu's is also pretty affordable too.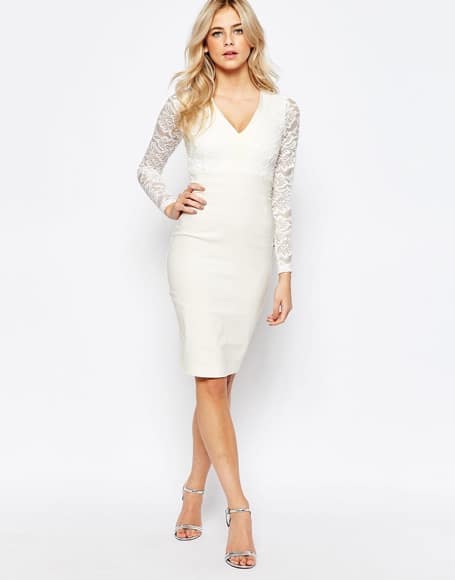 ASOS Sleeved Lace Pencil Dress
This dress is perfect if you're having your bridal shower during the winter, as you still get to wear white without looking too summery (or freezing for that matter)! Also, ASOS is a great site to check out, as they have a lot of options for petite, tall, or plus size women! You're sure to find a great fit.
Hope this gave you some ideas of what to wear to your bridal shower! Let us know your favorite below or what you wore to your bridal shower!