We have been anxiously waiting to share this wedding with you, and let me tell you it was not easy choosing which pictures to share because there were so many great ones!
Julia and Aaron said I do on a beautiful summer day in August at a picturesque acreage in Sherwood Park. We cannot wait for you to scroll through the photos and fall in love with the candid shots that capture the smiles from ear to ear these two had throughout their whole day! Julia looked amazing in her Hayley Paige Londyn gown – the way she styled the gown was gorgeous! Before you enjoy all the photos, we wanted to say thank you to Julia for letting us share in your special day, you made such a beautiful Delica bride!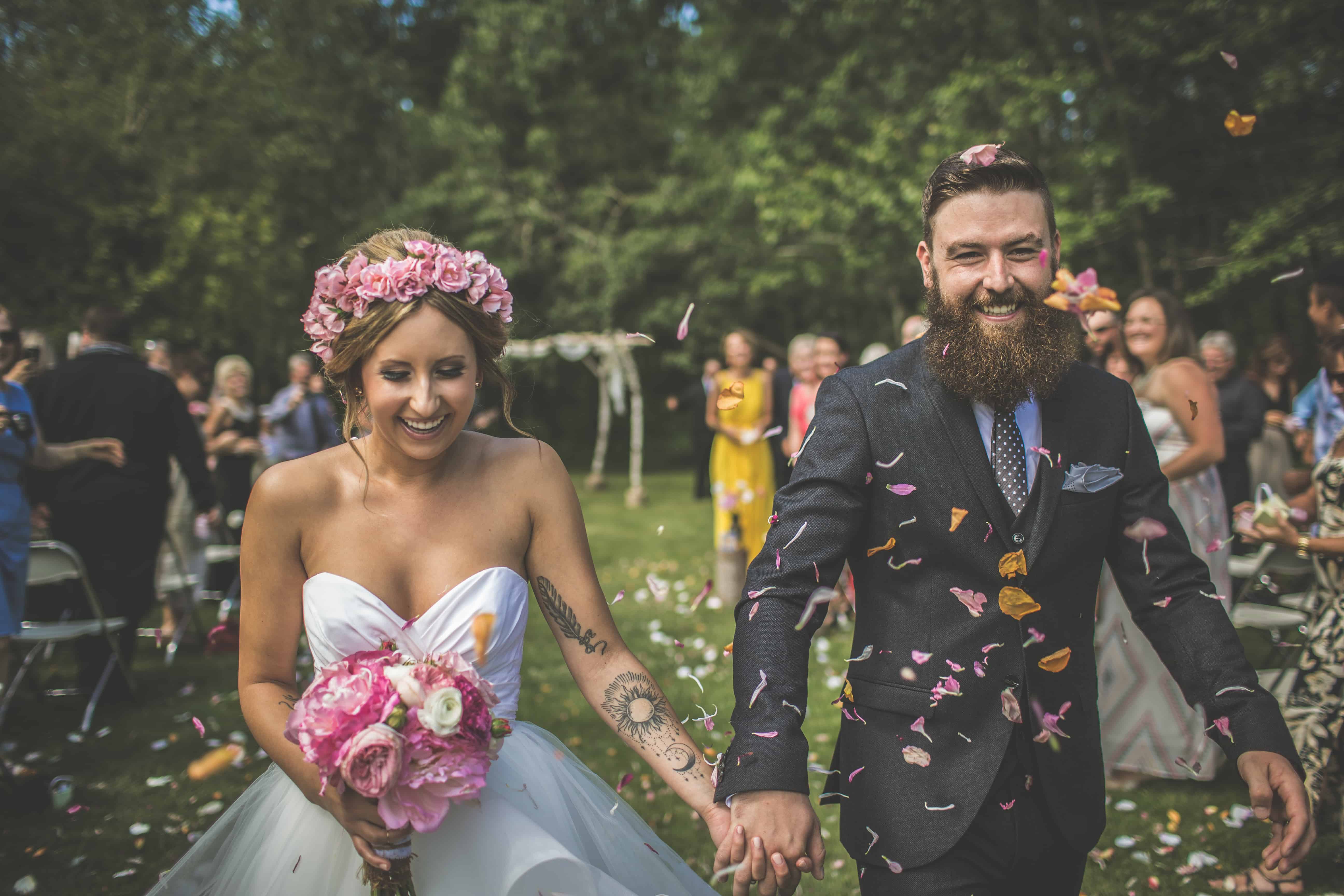 We can't get over this picture, it's perfect!
Names of Bride and Groom: Julia Juneau and Aaron Deschamps
Wedding Date: August 1, 2015
Venue: Ceremony: A good friend was kind enough to allow us to have our wedding at their acreage in Sherwood Park. Reception: Southwood Community League
Florist: Coral's Design
Bridal Gown: Londyn Gown by Hayley Paige purchased at Delica Bridal
Bridesmaids Attire: Found online at www.lulus.com
Grooms Attire: Simons
Groomsmen Attire: Simons
Photographer: Cory Johnn Photography (a good friend of ours which made it even more special!)
Bakery: Over the Top Cakes in St. Albert
Wedding Planner: Myself 🙂 And some very dedicated family and friends!
Invitations: Etsy
Décor: Special Event Rentals, Michaels and some DIY projects
Make-up: Blush Artistry, Artist: Erin
Hair: Kendra Huculak from Little Strands Salon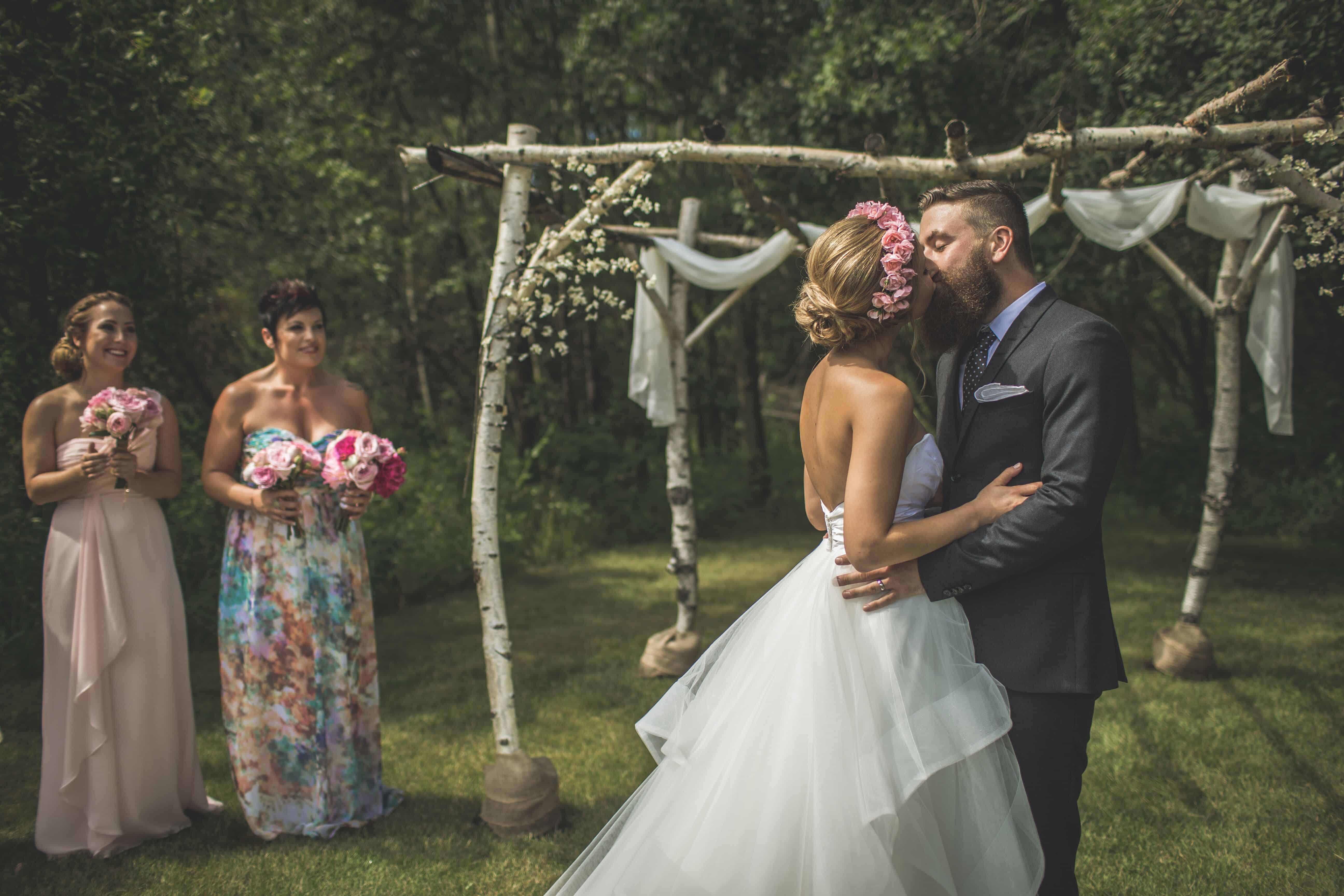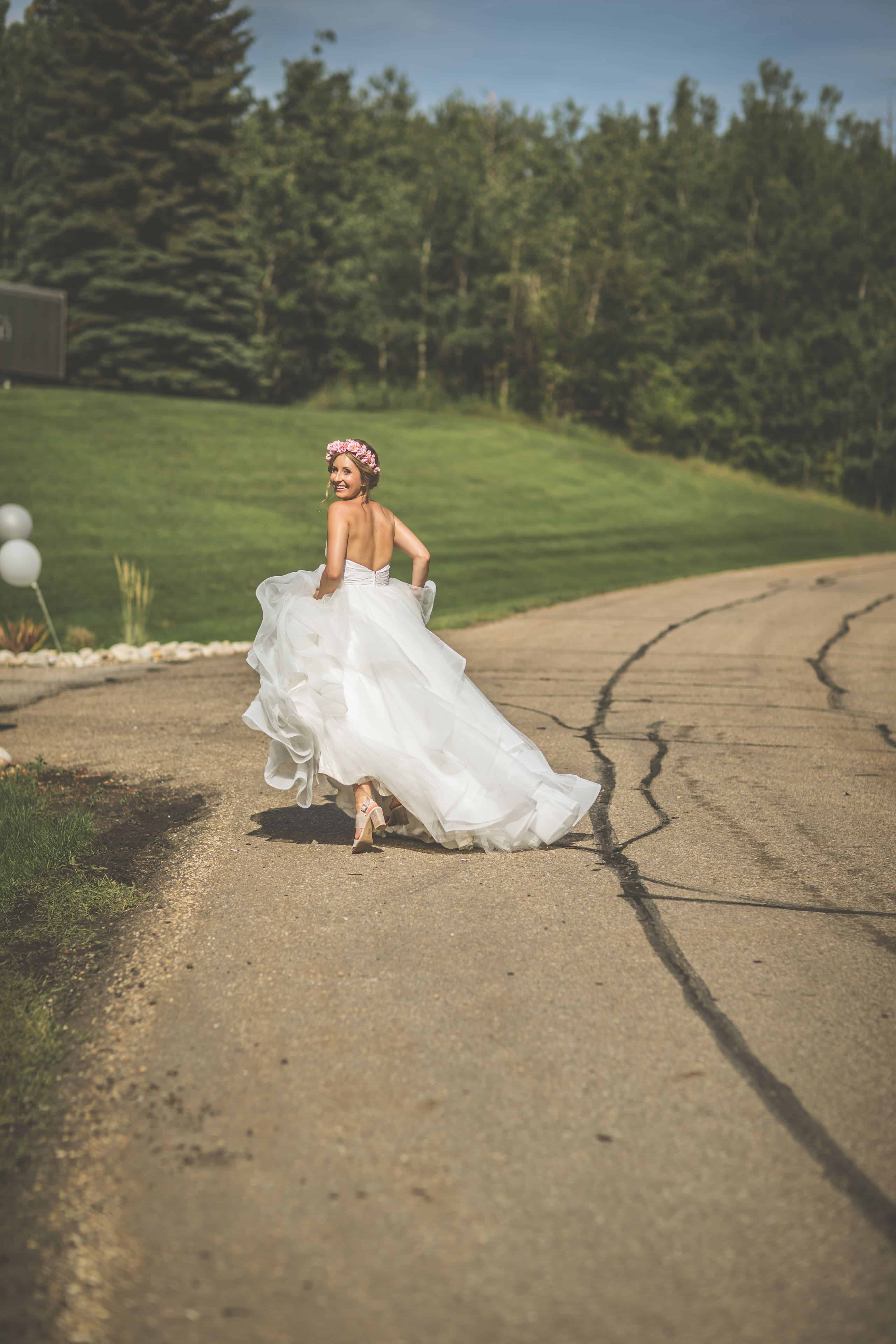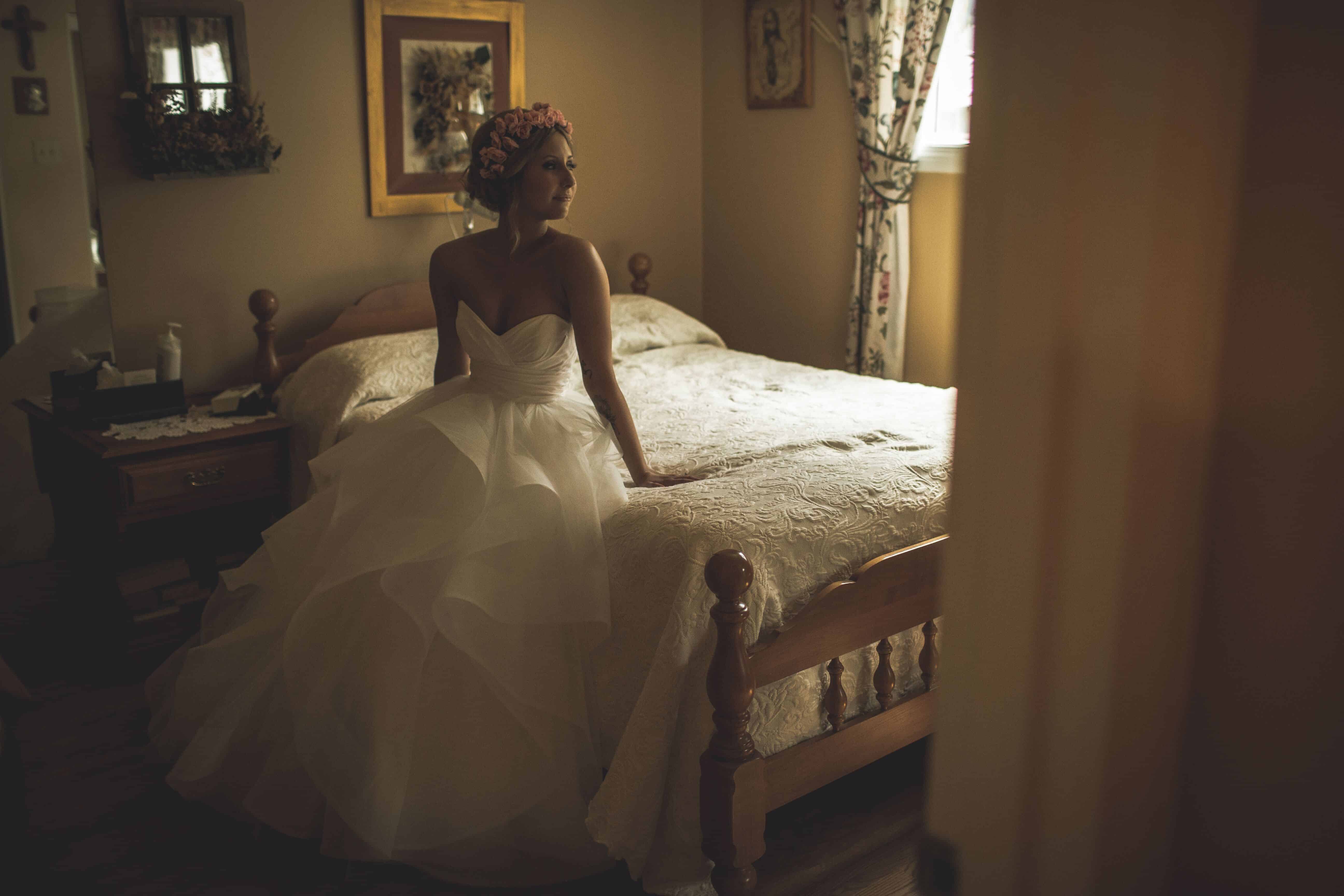 We have to point out that floral crown – so pretty!
Tell us the story of how you and your fiancé met!  When, where and how!
Well! That's a funny story…..we met one night at a dive bar on Whyte Ave where he tried to play cool and offered to "maybe buy me a beer later or something". We ended up ditching the friends we came with and went dancing all night together! We spent the rest of that summer biking around, having picnics, and pretty much doing anything we could to be together. It was so much fun! Five years later on our anniversary he took me to the spot where we had our first picnic together and proposed!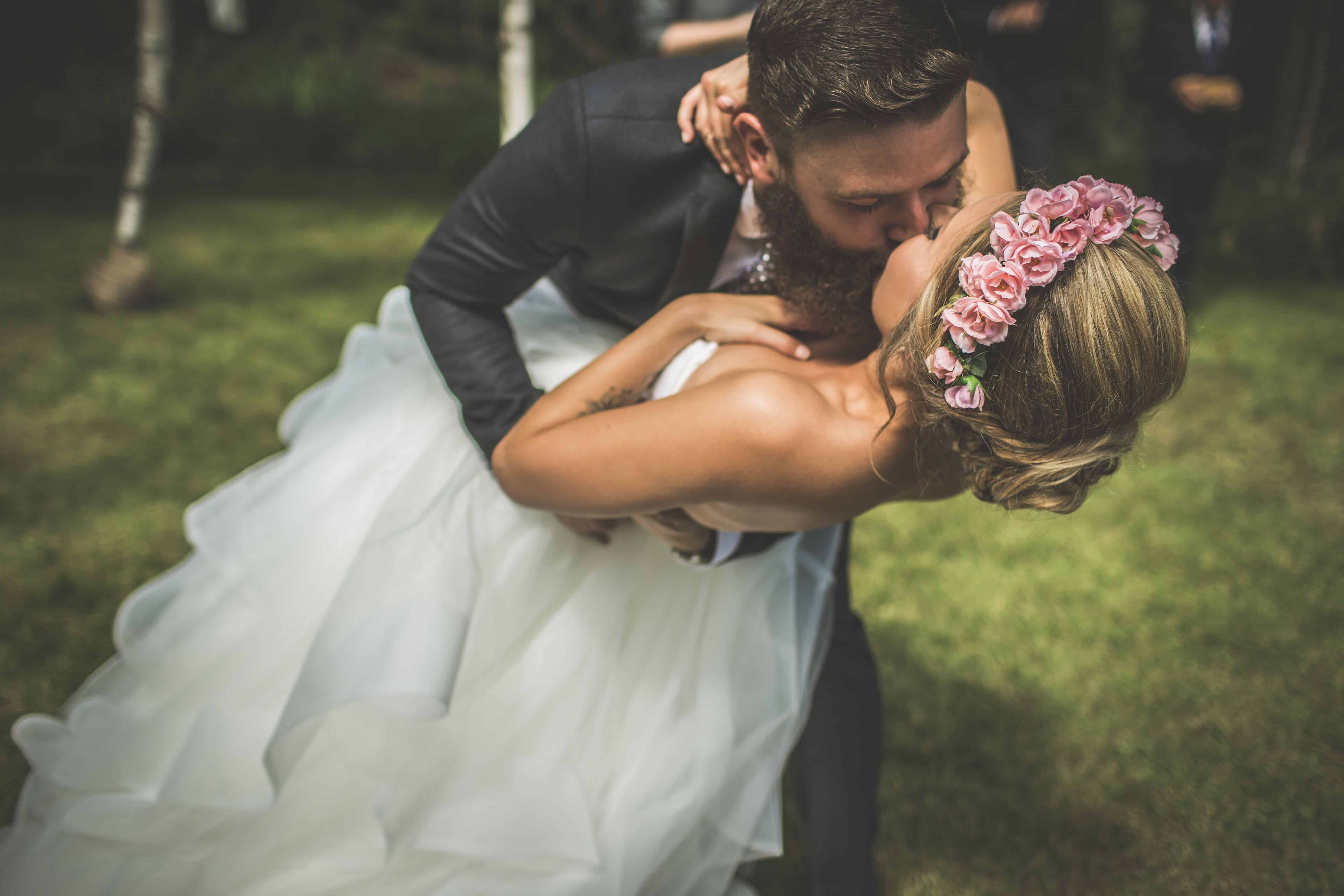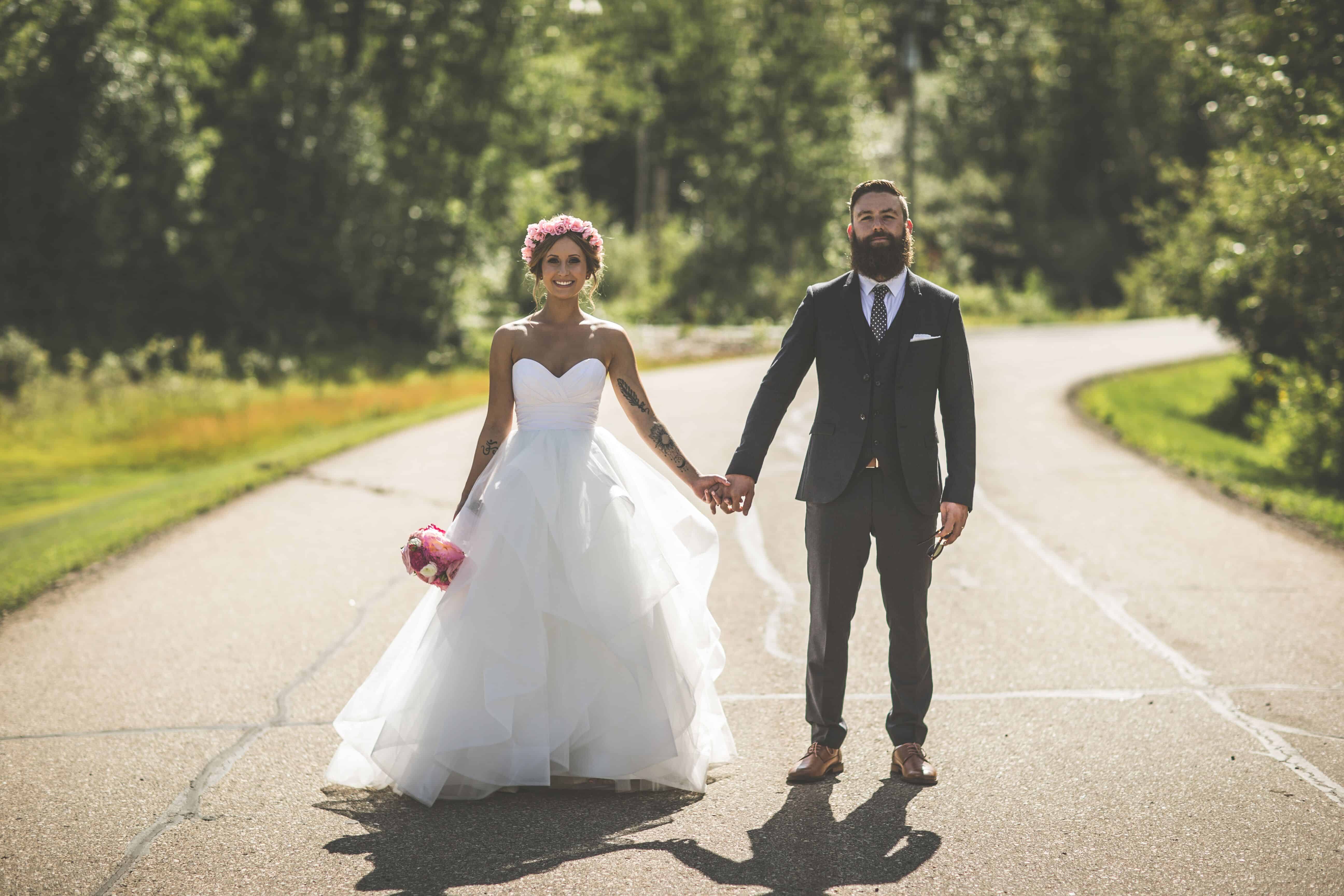 Tell us a bit about your wedding!  Theme, colours, any special traditions etc.
I wanted the day to be romantic and rustic so I turned to Pinterest for all my inspiration. I went with off whites, dusty rose, pink, some metallic pieces, and wooden accents. It was really fun to put together! We are very casual and easy-going people so we wanted our wedding to have the same feel. It was just a really great summer day filled with our friends and family, great food and lots of dancing!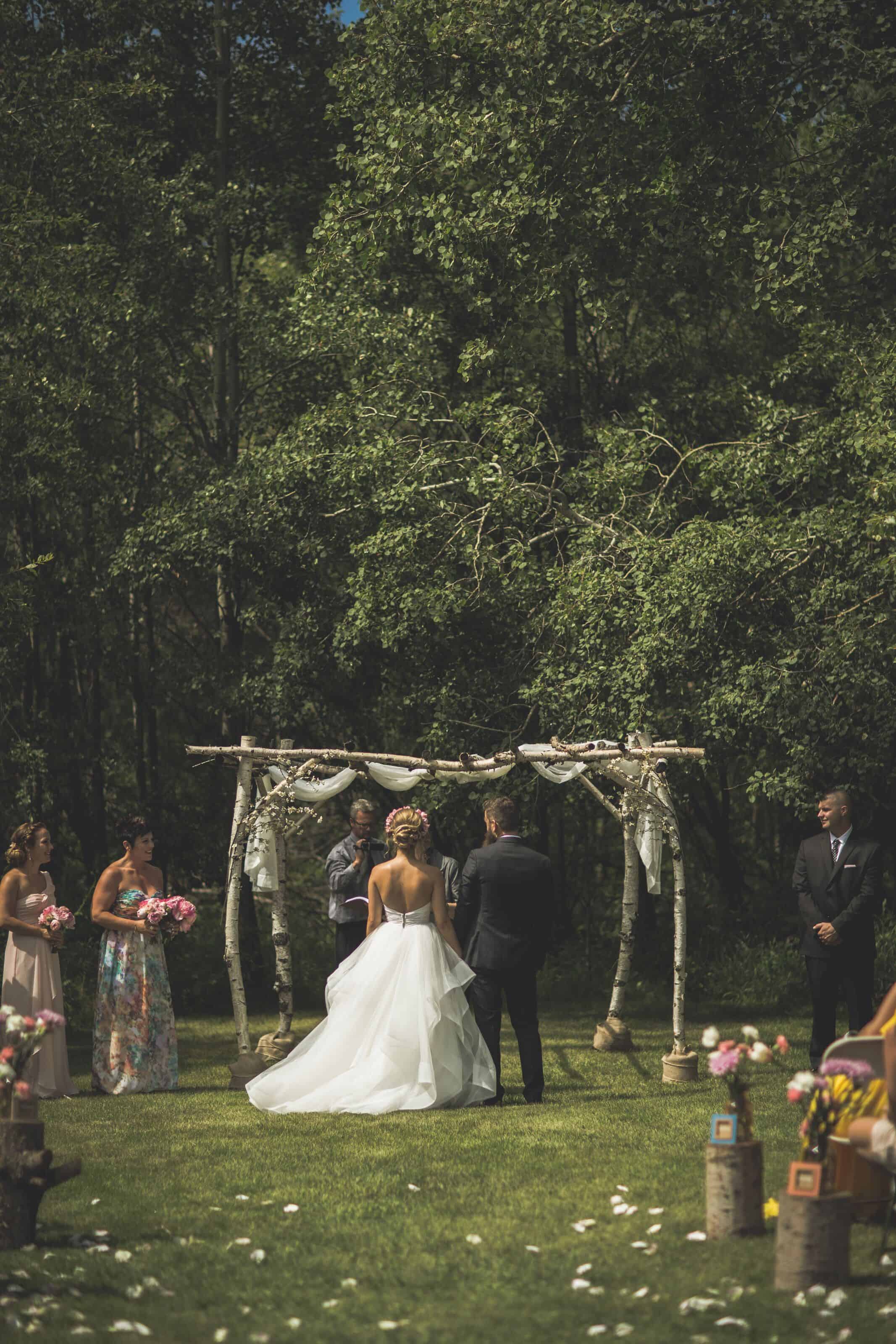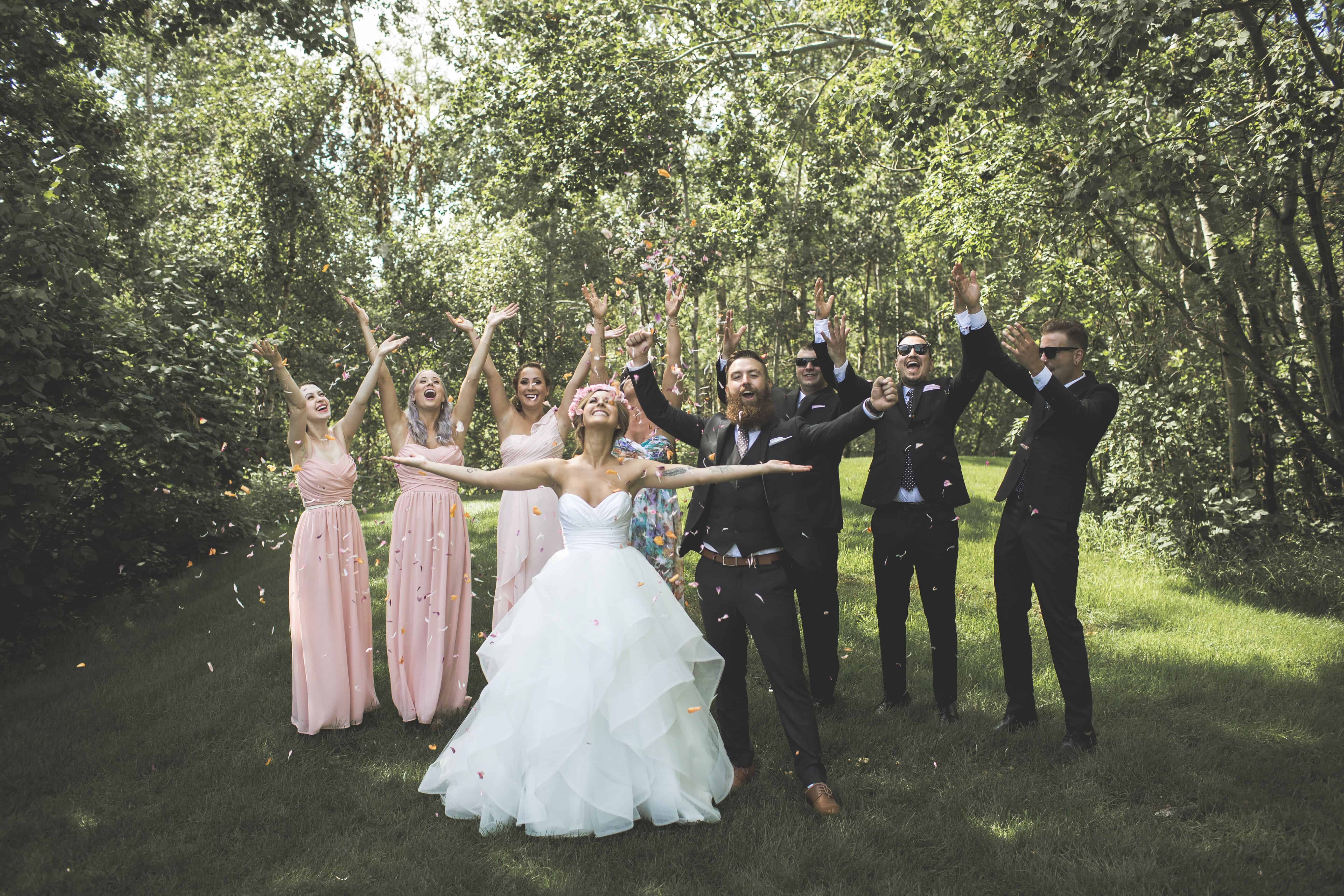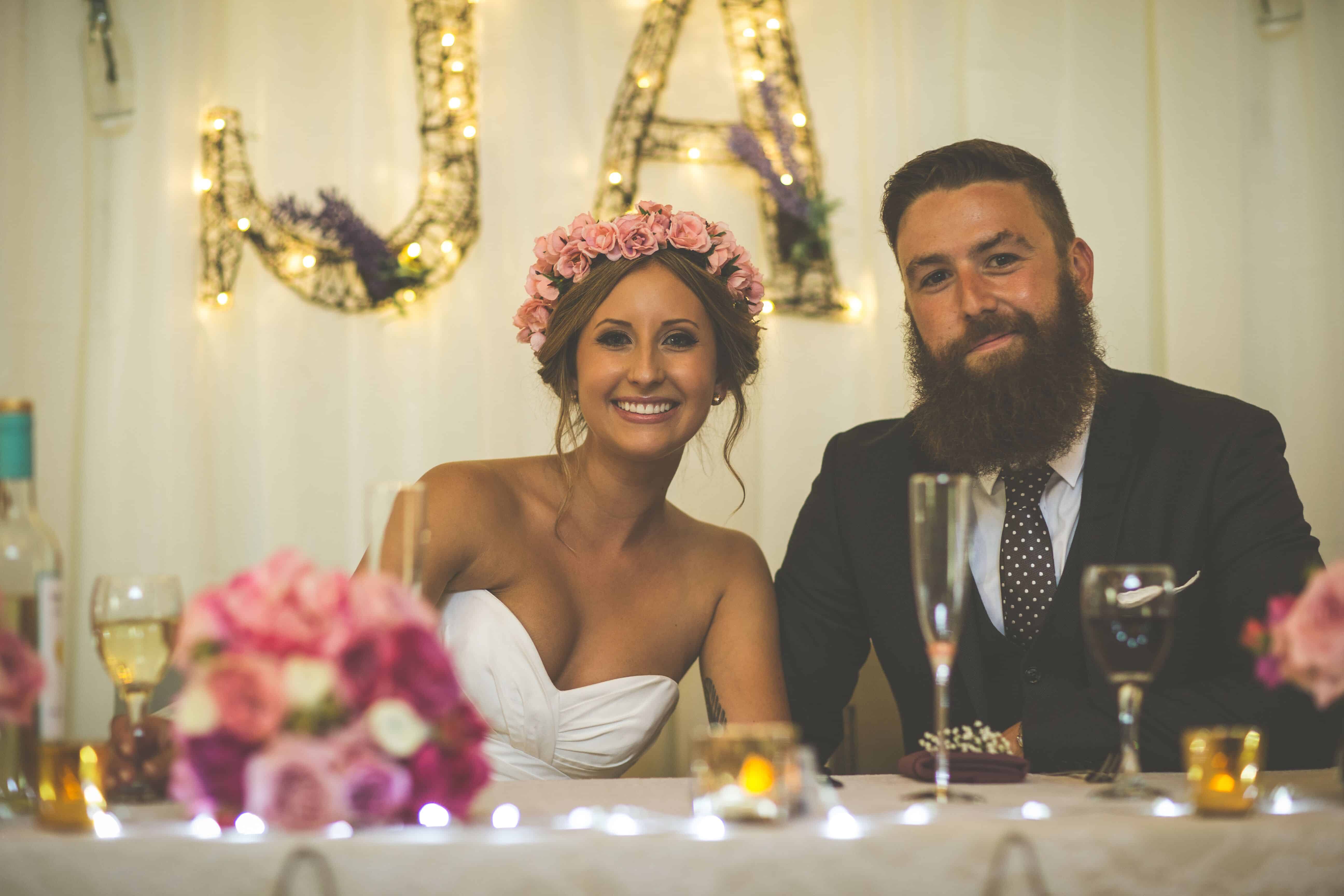 What was your favourite part of the day?
Hard to pick just one! Walking down the aisle with my Dad and seeing my soon-to-be husband waiting for me was one of my favourite moments.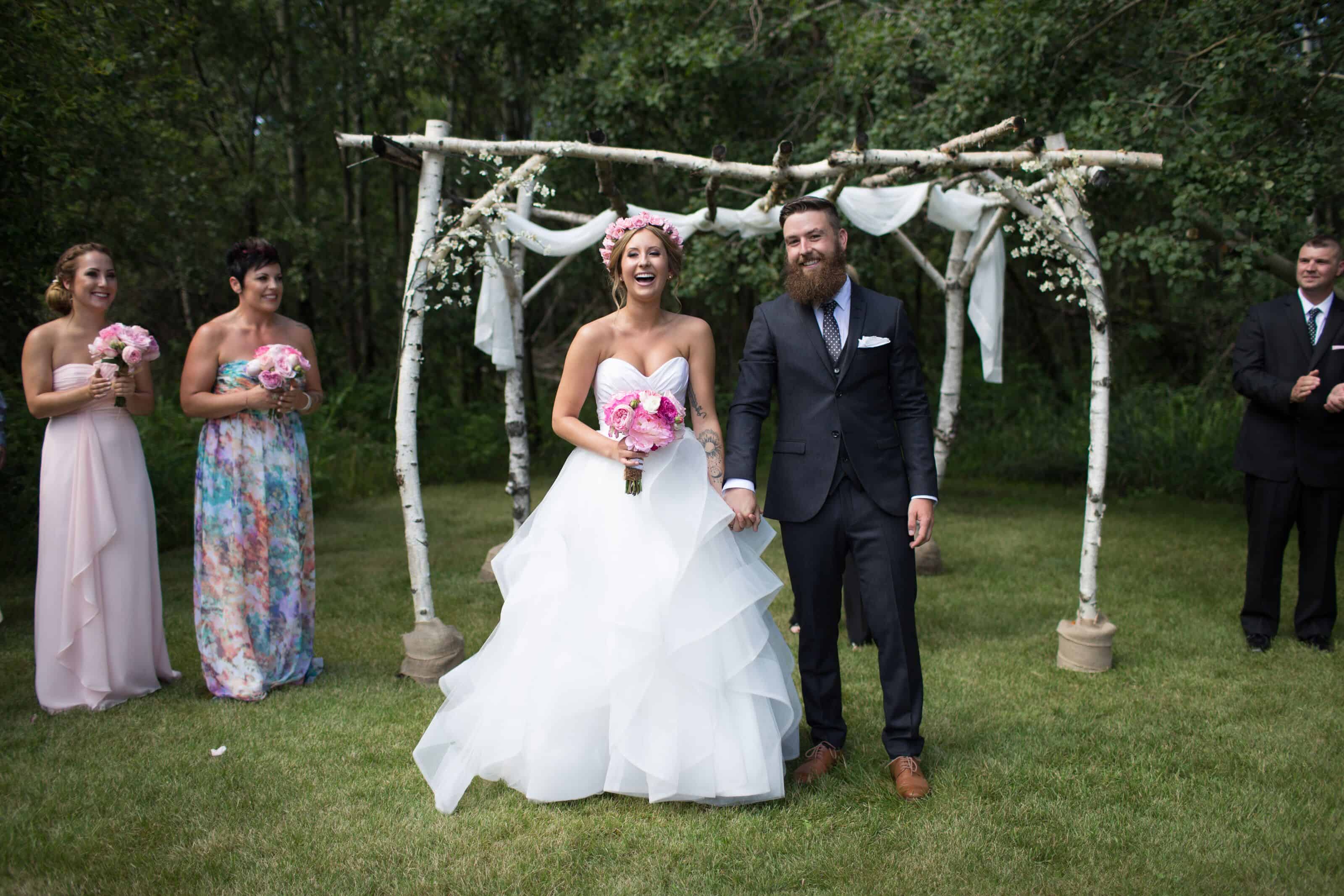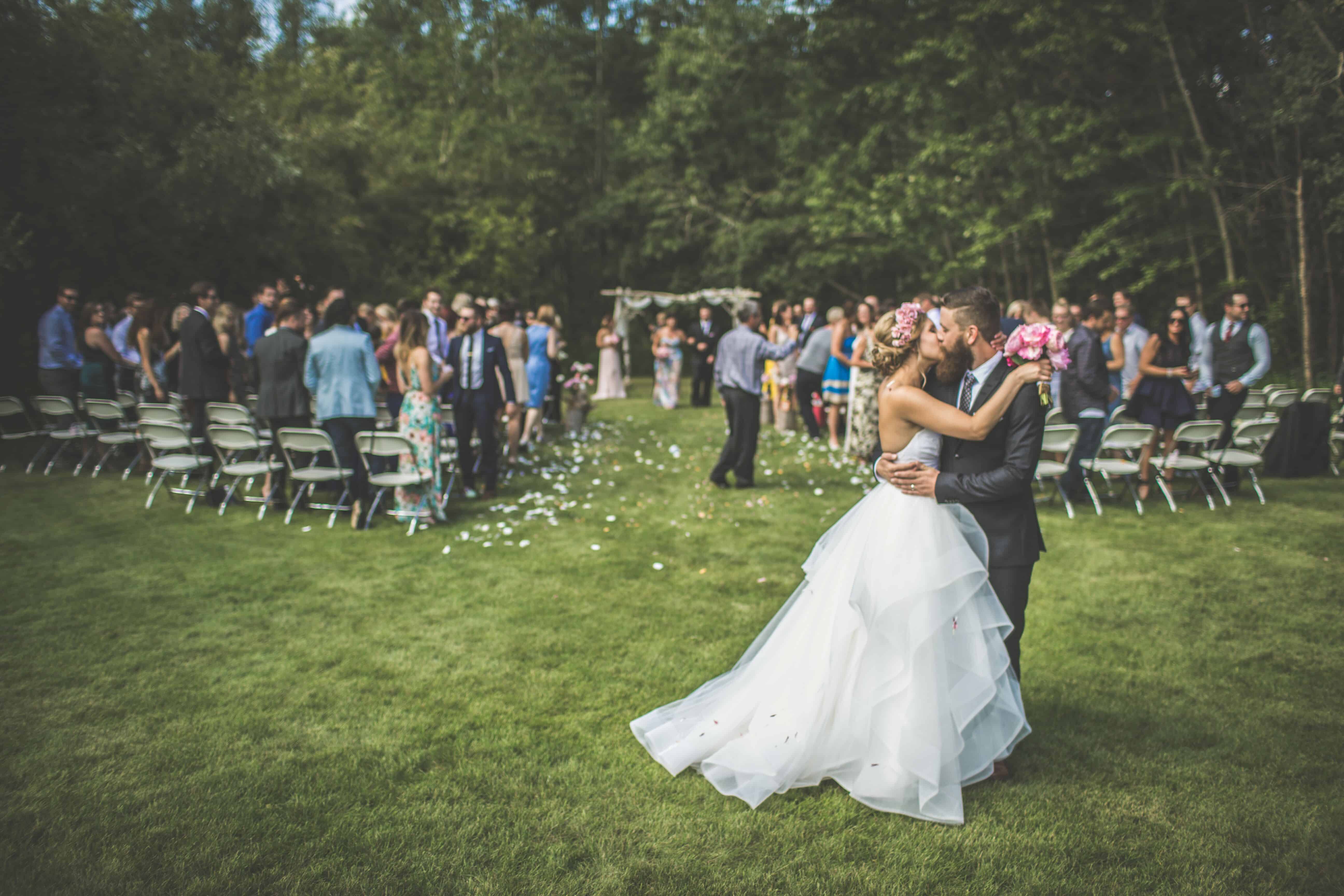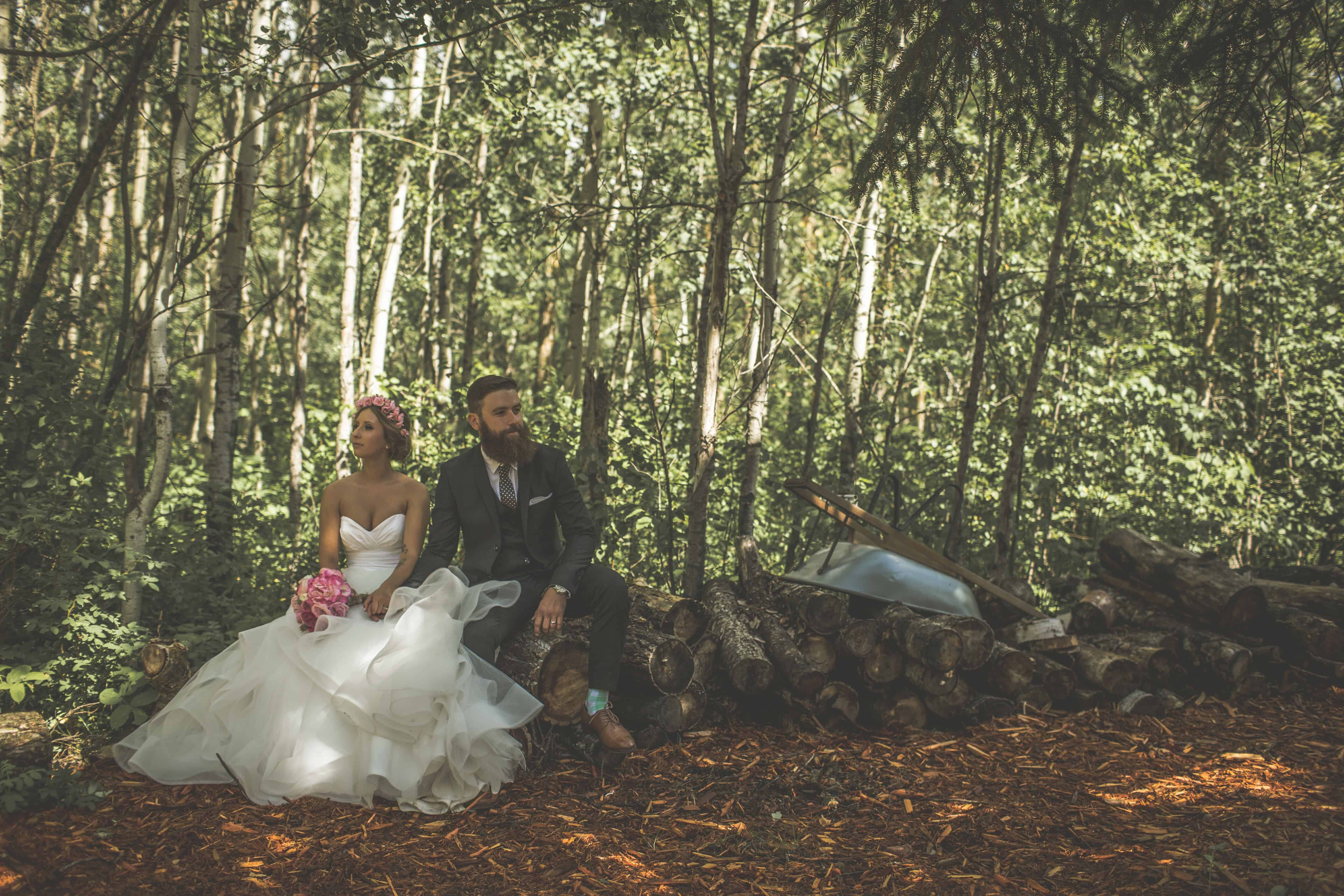 What advice would you give to newly engaged brides when they begin the planning process?
My advice would be to lock down things like the date, location and caterers right away and then relax and try to enjoy the rest of it! Those vendors tend to be the first to go and book up years in advance. Also, try on as many styles of dresses as you can, try to be open minded! You won't know which dress is " the one" until you put it on. Most importantly, I would say to have fun with your wedding, don't let the planning of the happiest day of your life stress you out! It will all happen exactly as it's supposed to 🙂