Mismatched bridesmaid dresses have been popping up everywhere and we cannot get enough of it! There are so many ways to go about it, and we thought we'd share a few of our favorite ways to pull this trend off. It can add such a unique spin on your wedding without looking out of place.  We also love that this gives bridesmaids more options to find what style works for them!
We're going to show you some inspiration of the ways we think you can do the mismatched trend the right way!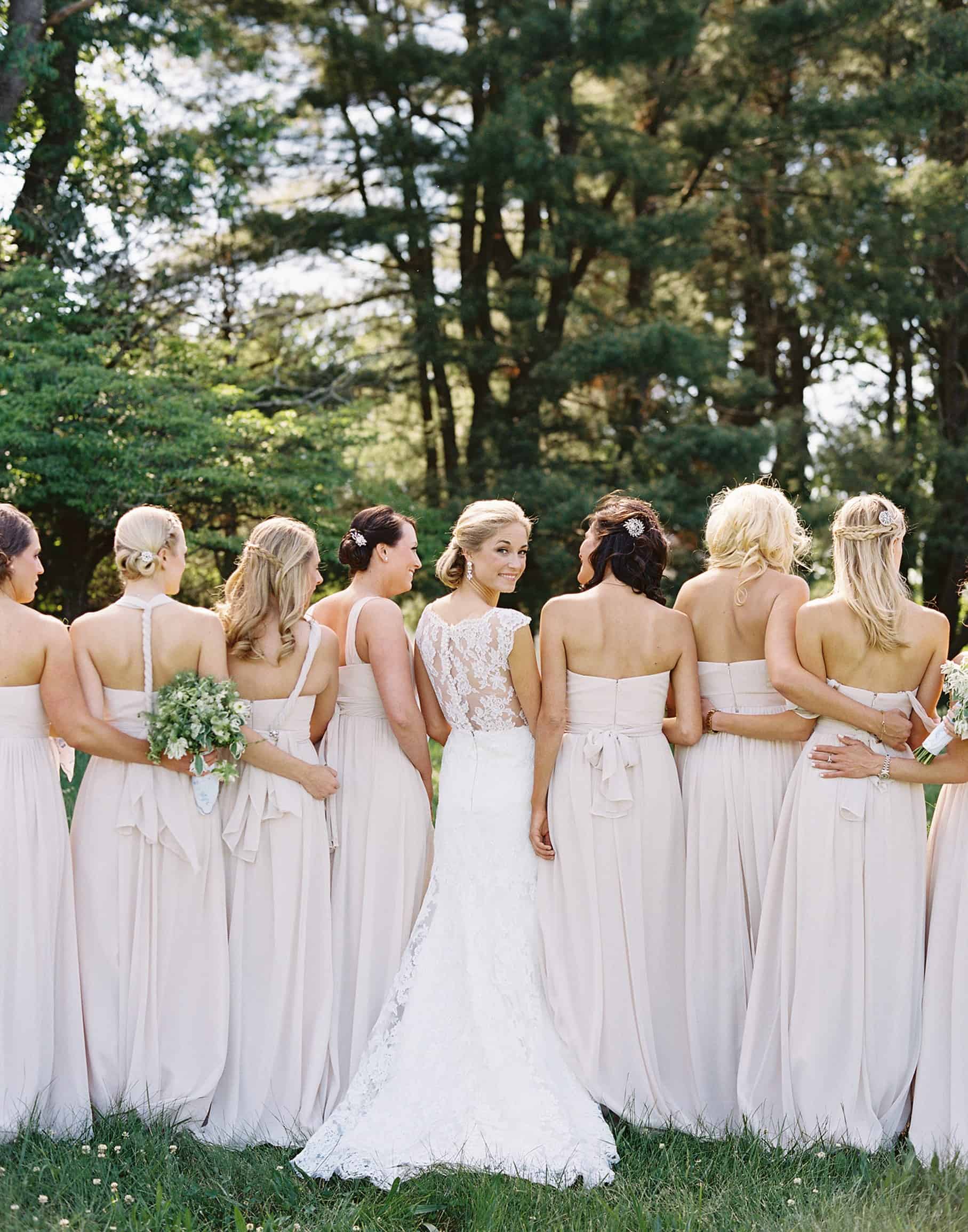 Photography Credit: Eric Kelley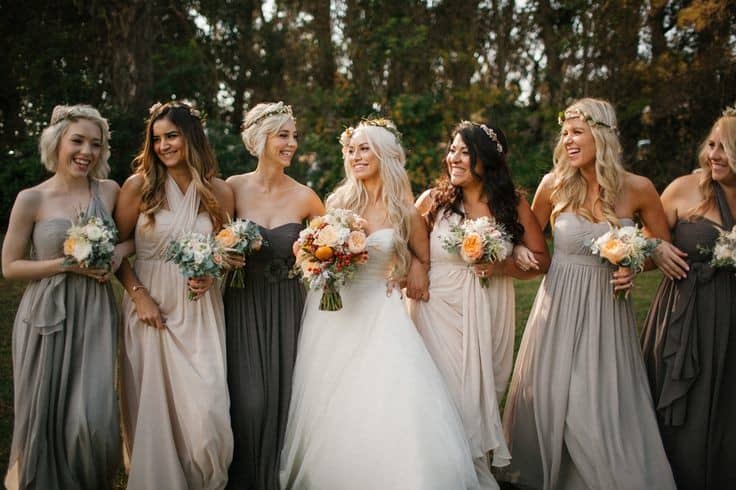 Credit: Jenny Yoo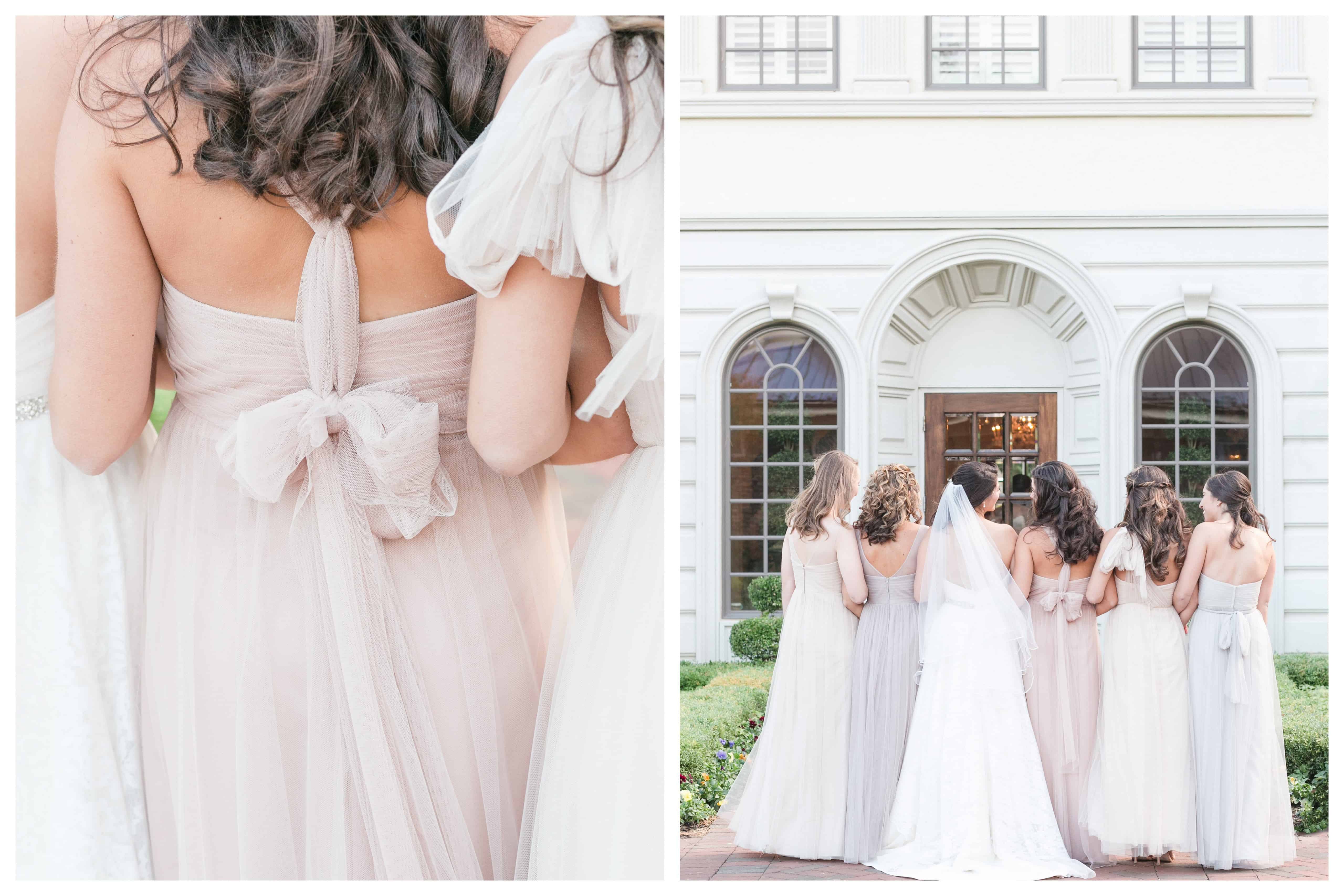 Credit: Jenny Yoo
Jenny Yoo makes it so simple to pull off the mismatch trend. We love how one dress can be tied so many different ways! And on top of that it comes in different lengths, fabrics and a range of colours – you're bound to find something you love.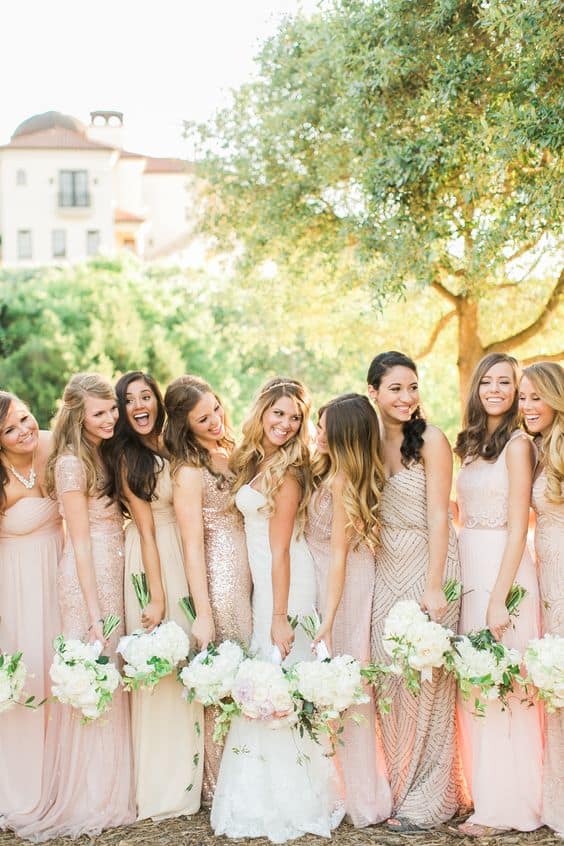 Credit: Style Me Pretty
We love the mix of blush tones and metallics- you can't go wrong.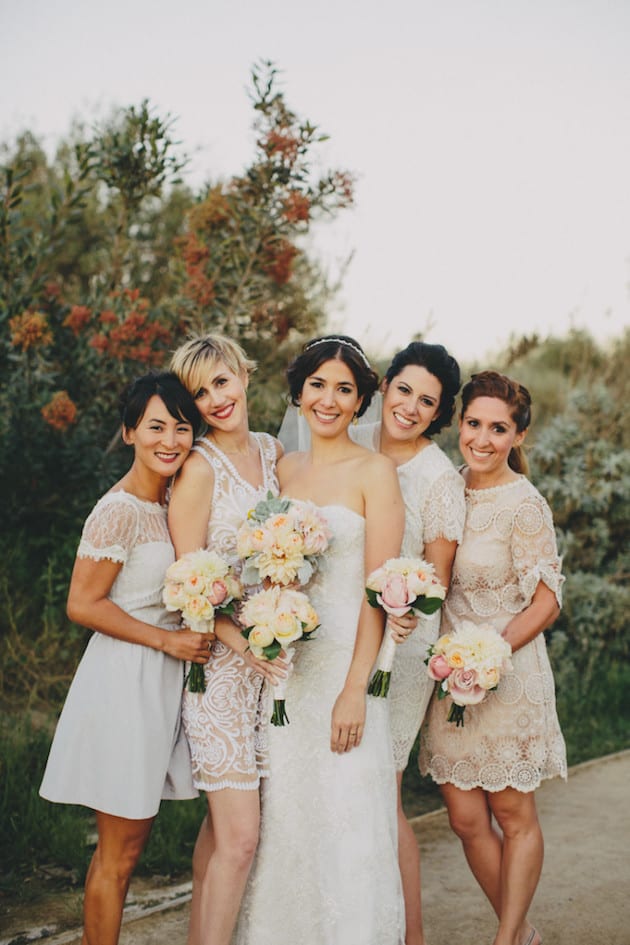 Credit: A Practical Wedding
Credit: Style Me Pretty
If you're thinking of choosing a few different colours for your bridesmaids, try sticking to analogous colours. The more similar, the easier it will be on the eyes and the more cohesive it will look! We love how these dresses still work together and don't compete!
You may also want to try to keep the lengths of the dresses the same so there isn't too much going on.
Good luck mixing and matching!!