We don't know how we have waited this long to share a styled shoot we did this spring! We all had such a great time bringing these different styles to life. We figured now may very well be the perfect time to share these photos for all the 2017 brides looking for inspiration! It features a few of our favorite bridal gowns and one amazing bridesmaids dress, all exclusive to Delica. We kept it all very minimal and clean with a standout bouquet you'll have to scroll to see. Let us know your fave look below!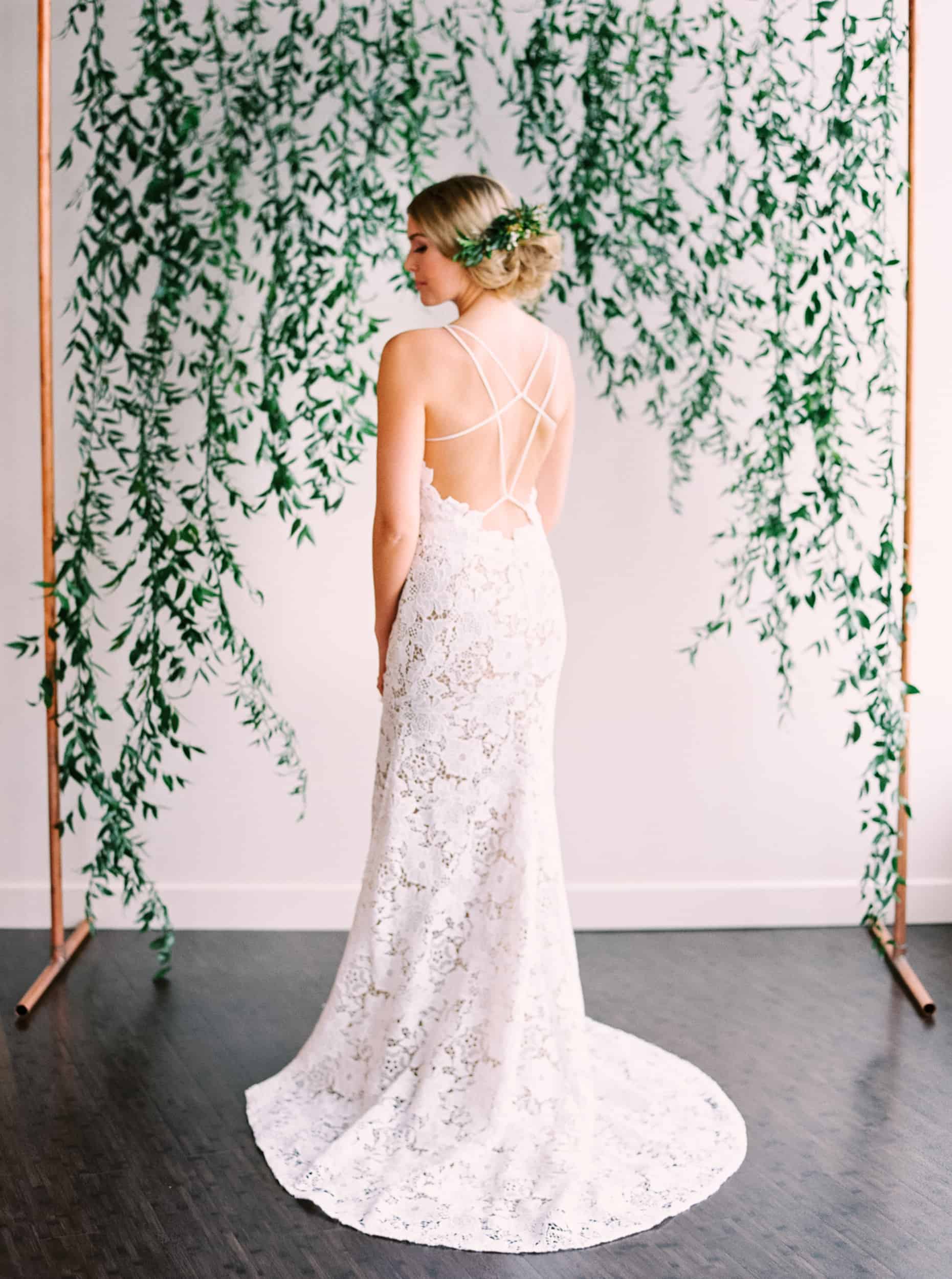 Gown: Hayley Paige "Cali"
This gown is such a fresh take on a traditional lace dress. We still can't get enough of it.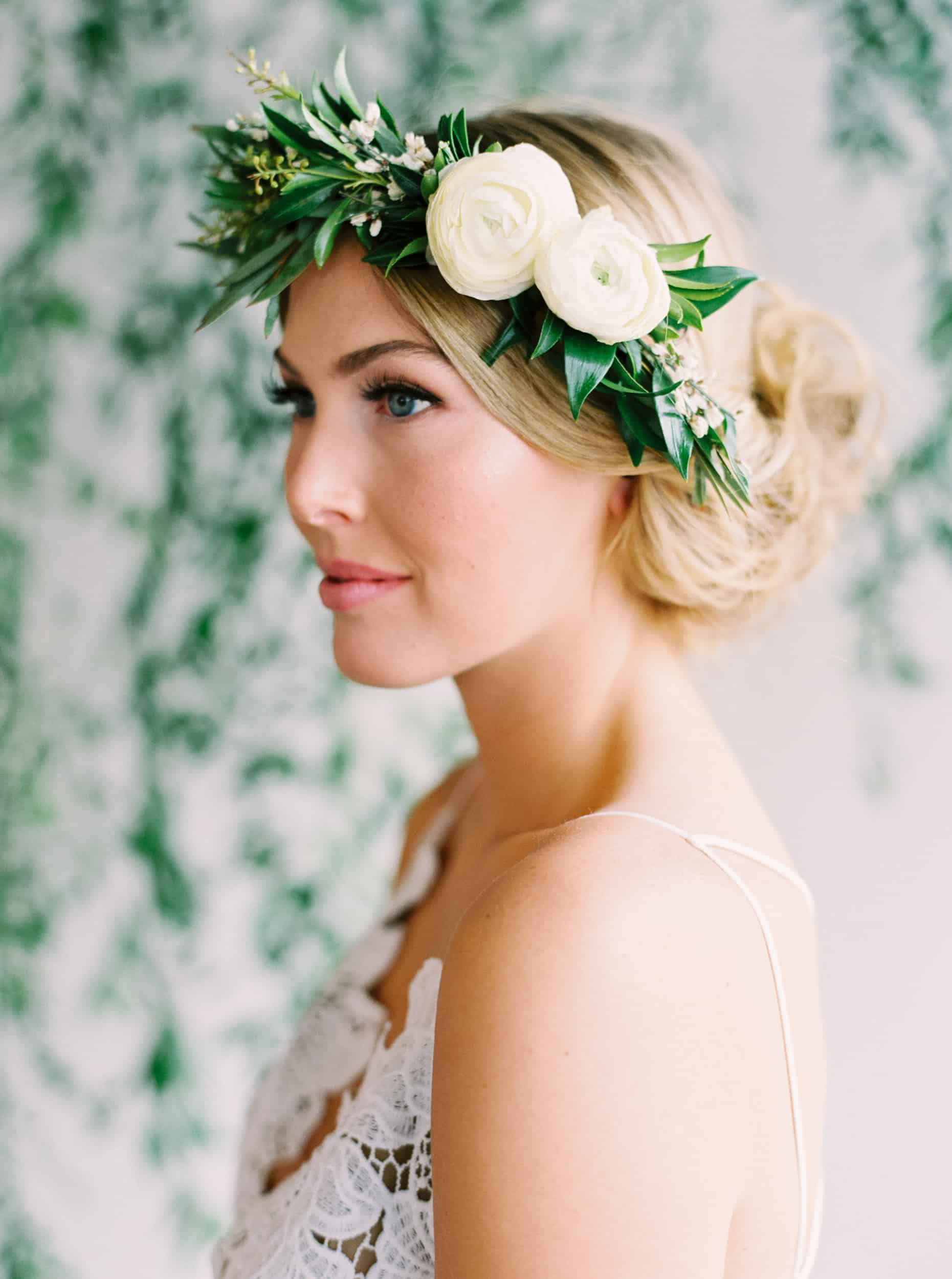 We couldn't resist posting this photo again, it seems like all the vendors have Instagrammed this at some point. We spent all day obsessing over the flower crown!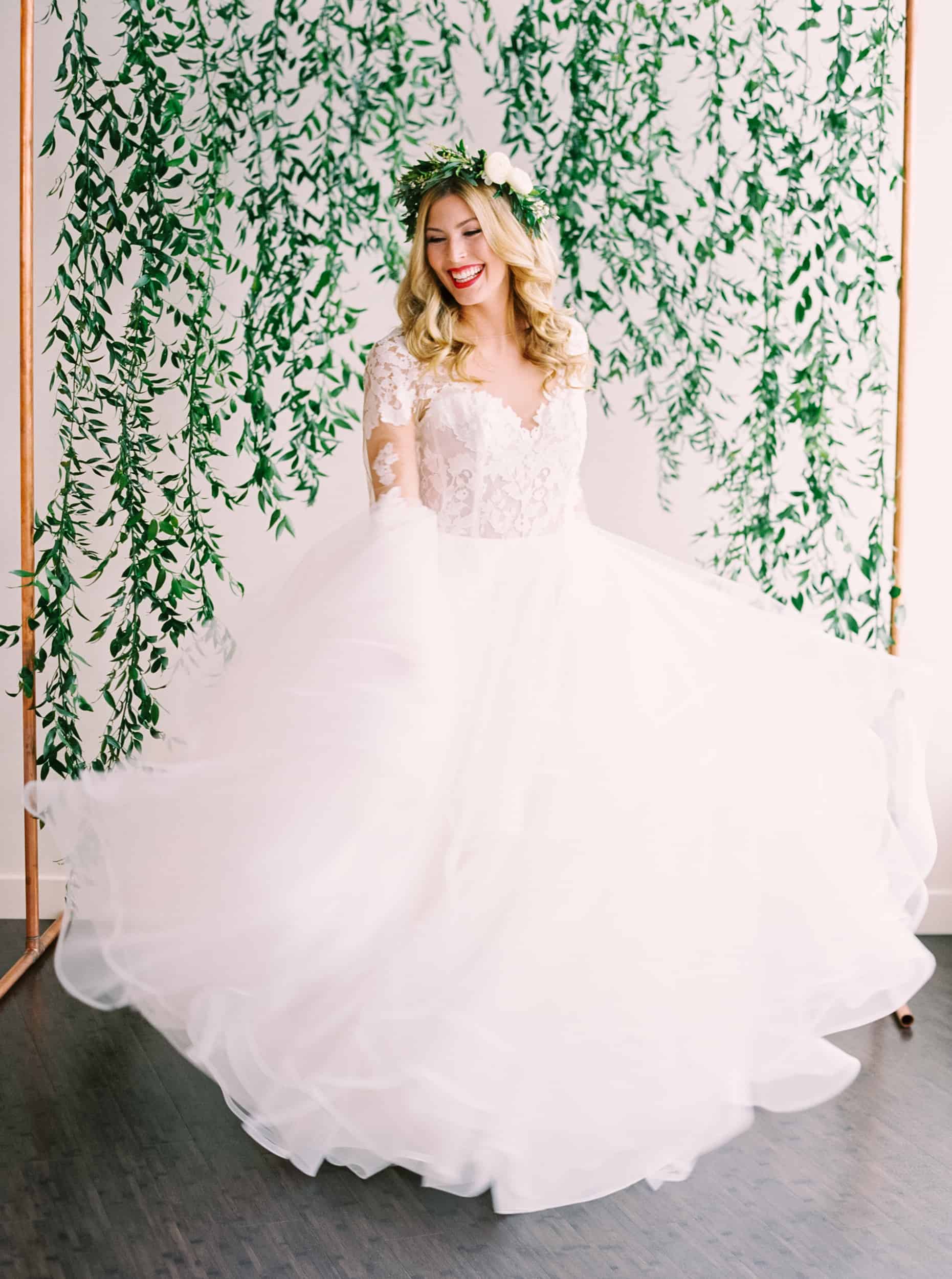 Hayley Paige "Elysia" ballgown
There really is nothing better than twirling in a Hayley Paige ballgown. This photo is proof.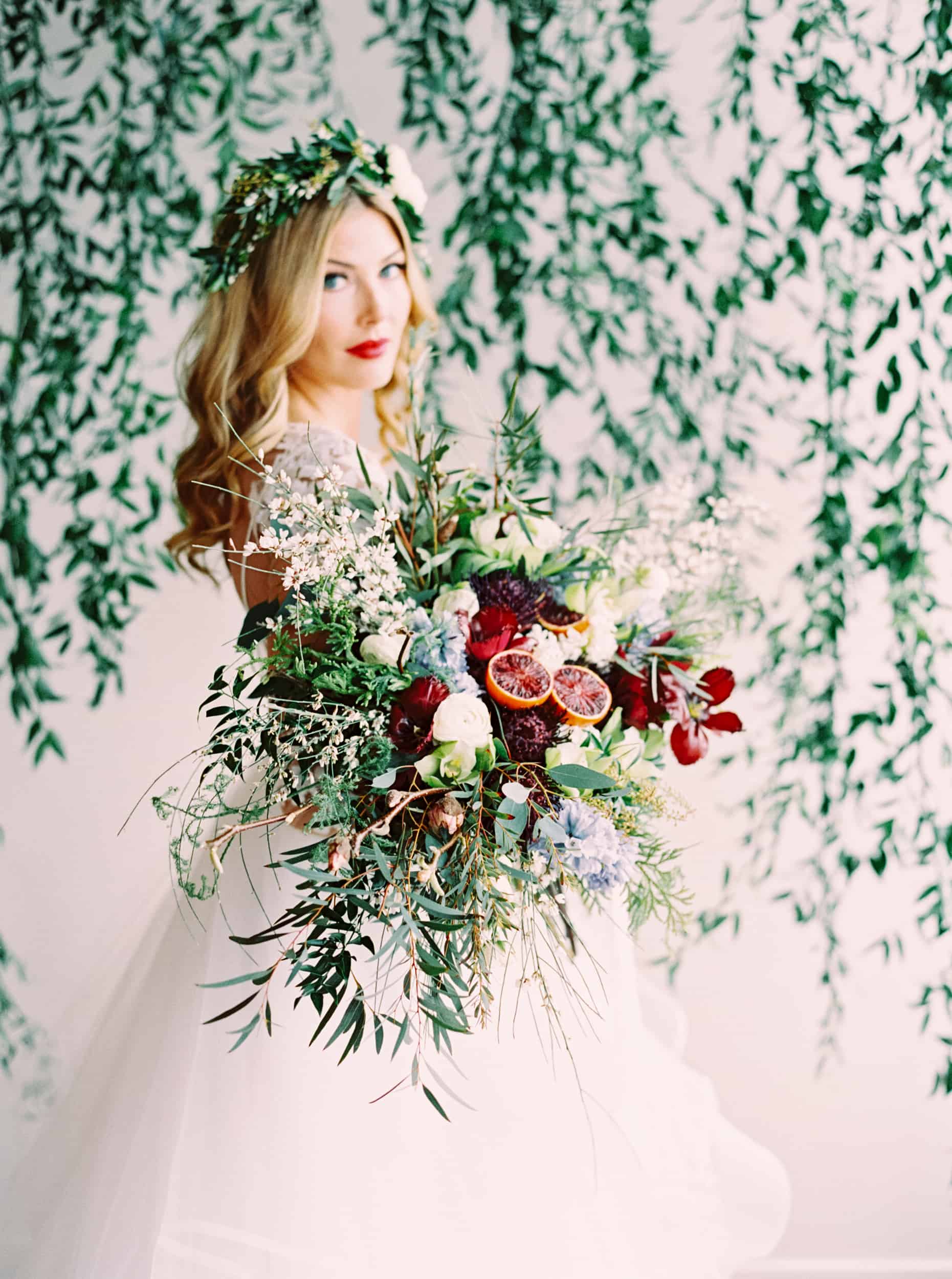 This bouquet was such a big part of the vision for this shoot. The incorporation of fruit spices up the average floral bouquet. Fabloomosity went above and beyond what we expected!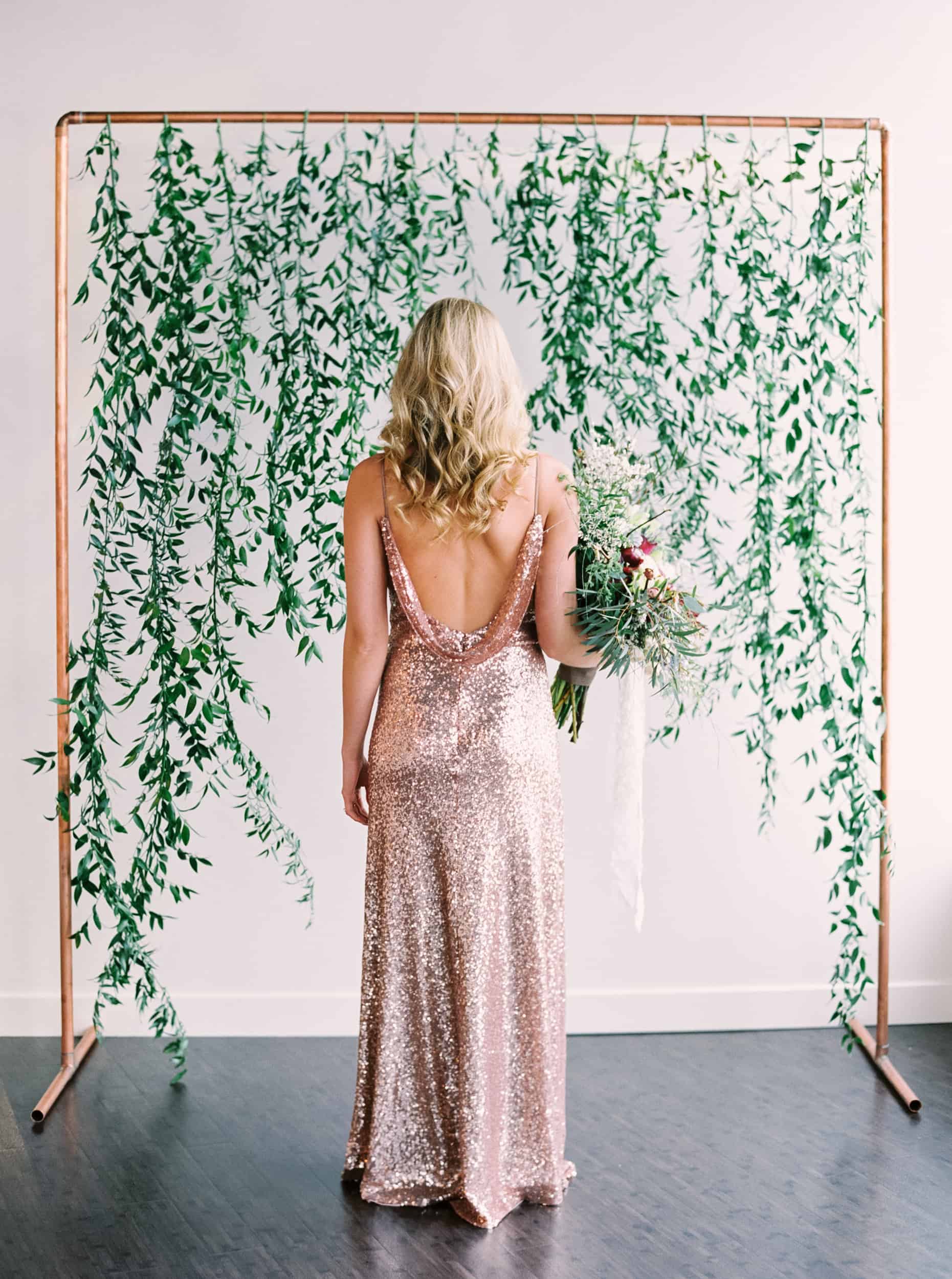 Jenny Yoo "Jules" dress
Yes, this dress is all rose gold sequins! Jenny Yoo does bridesmaids dresses right.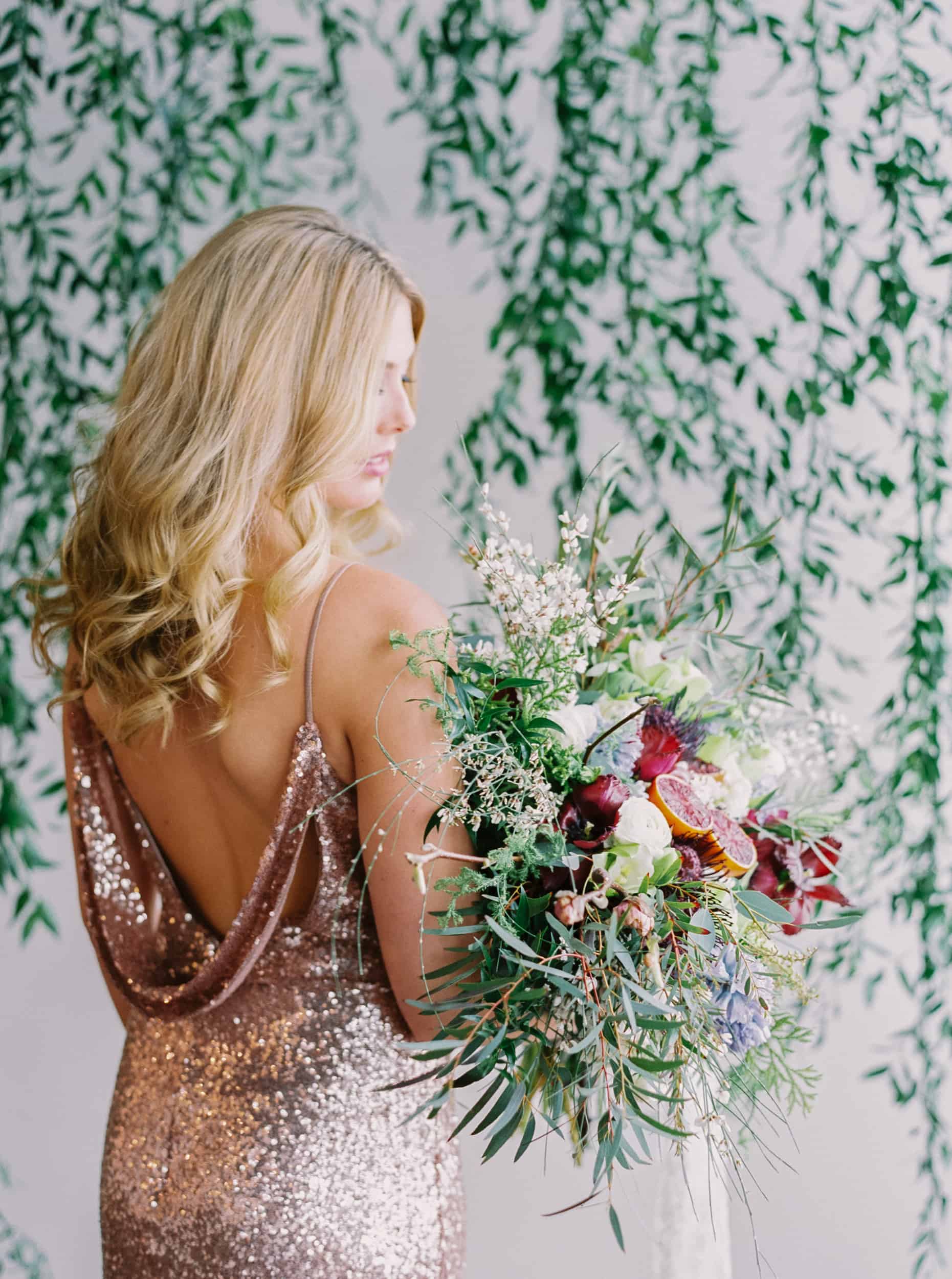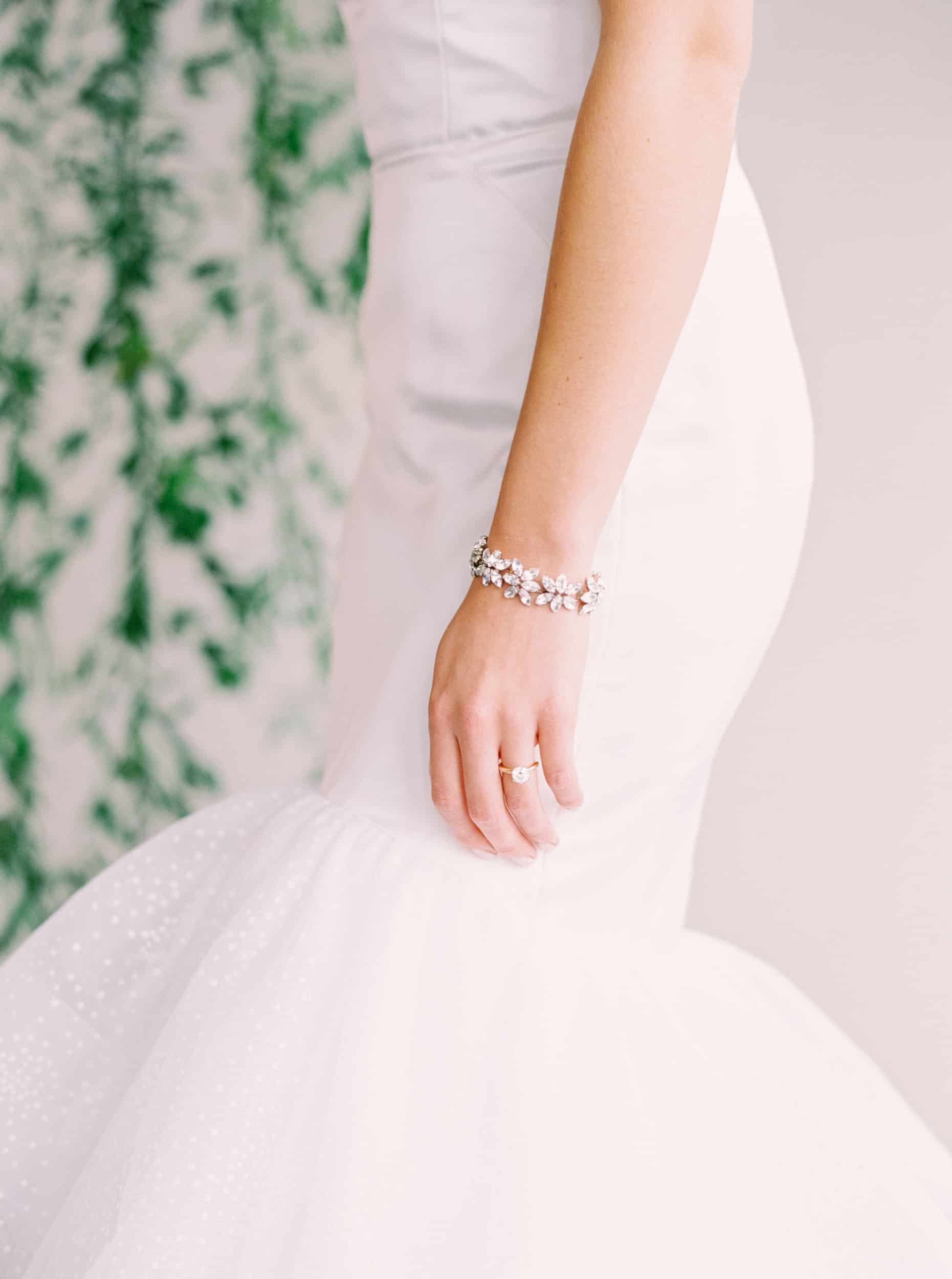 Alvina Valenta Style#9612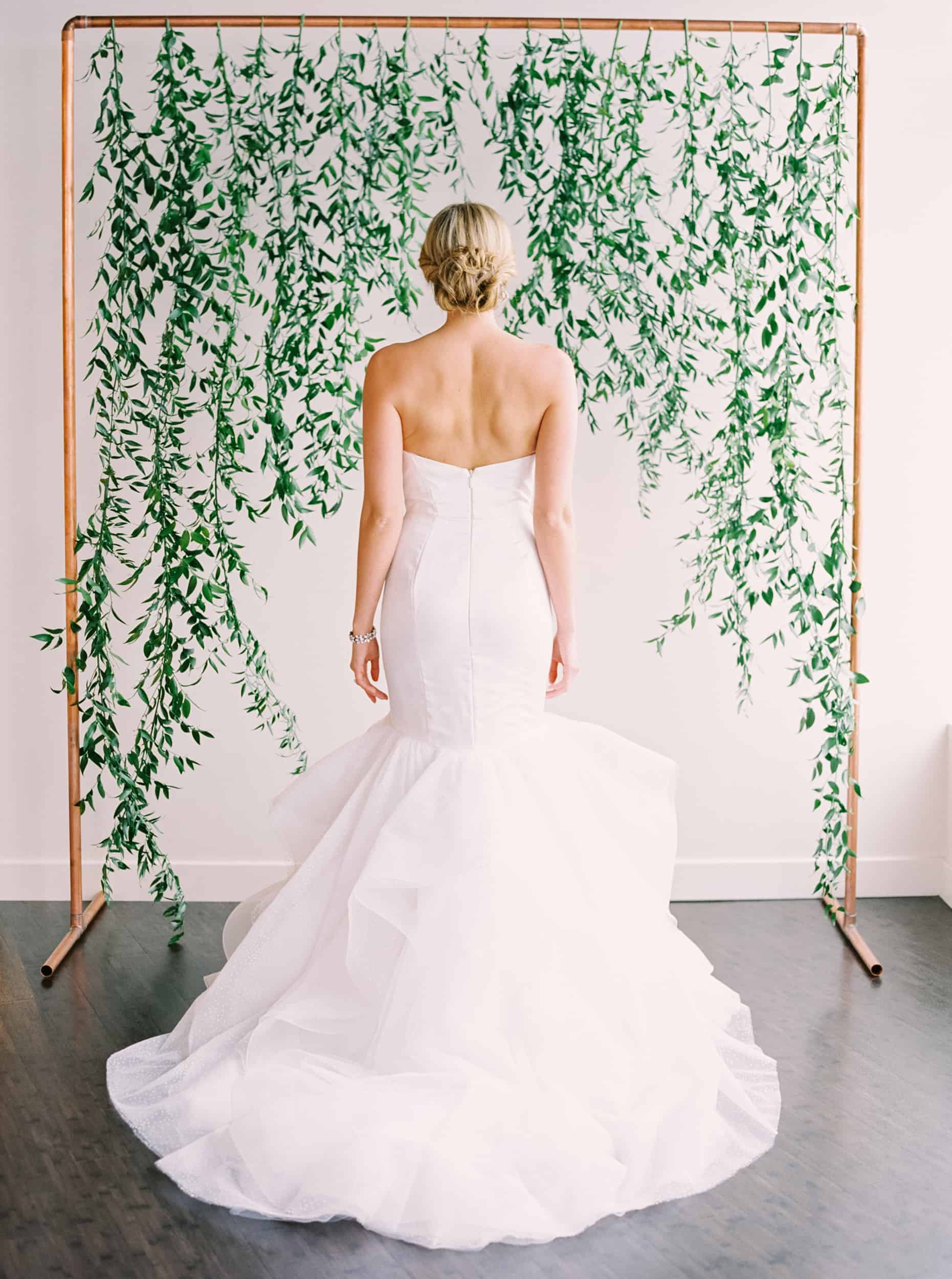 A big thanks again to all the vendors involved! It would not have come together so well without everyone.
Gowns from Delica Bridal
Styles: Hayley Paige "Cali", Hayley Paige "Elysia", Jenny Yoo "Jules", and Alvina Valenta 9612
Jewelry: Elsa Corsi from Delica Bridal
Photography: Justine Milton Photography
Hair and Make Up: Kat and Heather from Blush Artistry
Florals: Fabloomosity
Model: Karin Pederson