As promised we have gathered our favourite gowns from the Spring 2016 collections of JLM Couture's own Hayley Paige, Lazaro, Blush, Alvina Valenta and our latest addition at Delica, Ti Adora!  We love the creative minds at JLM and as always they did not disappoint!
Please join us while we obsess over all this lace, tulle and beautiful beading!
Let's start with Alvina Valenta.  This designer consistently creates elegant and classic styles with romantic details that we love!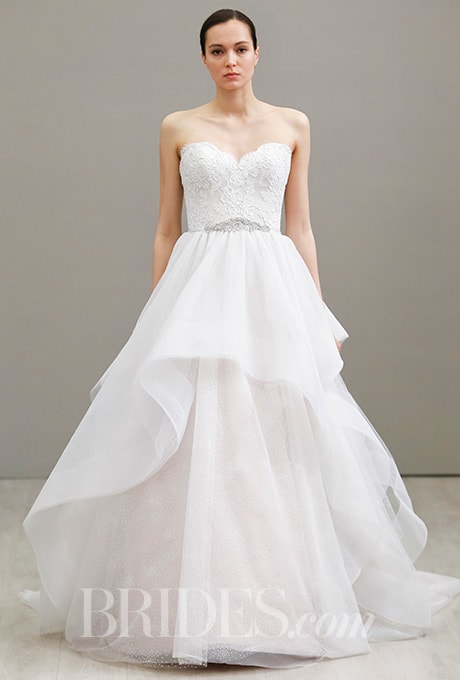 We are OBSESSED with this stunning lace bodice and horse hair trimmed skirt!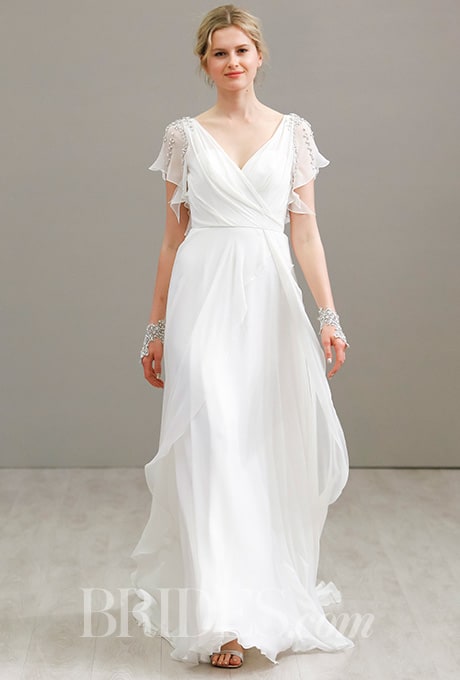 This flowy style with delicate sleeves is the definition of ethereal.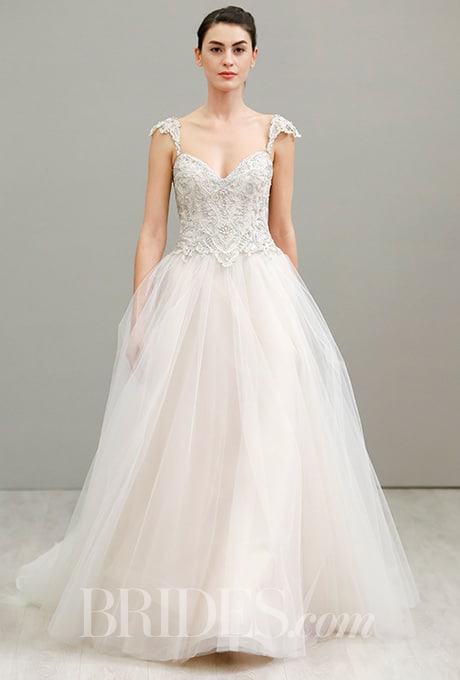 We love a bride who loves a touch of colour!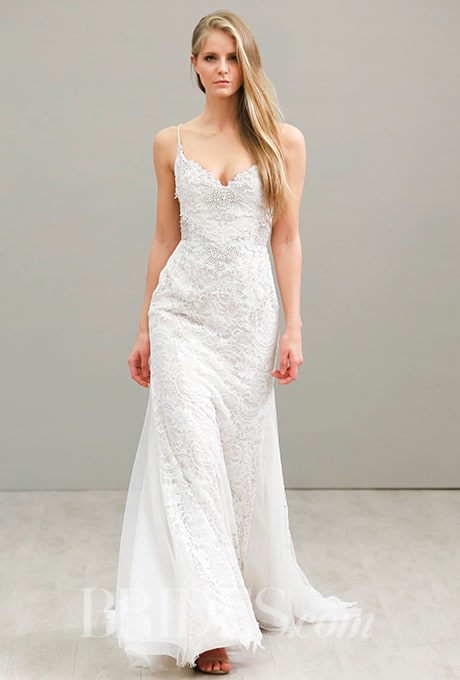 We love this fitted lace gown with beaded detailing!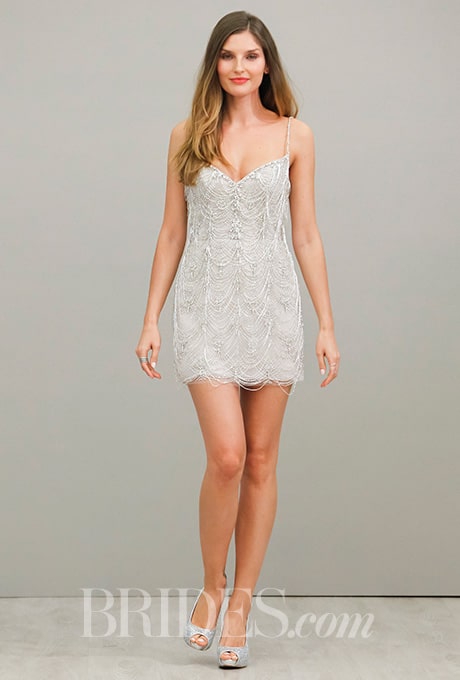 Wow!  All we can say is wow!
Blush by Hayley Paige showed some gorgeous full skirts at fashion week!  Perfect for the bride who loves a classic look with a modern twist.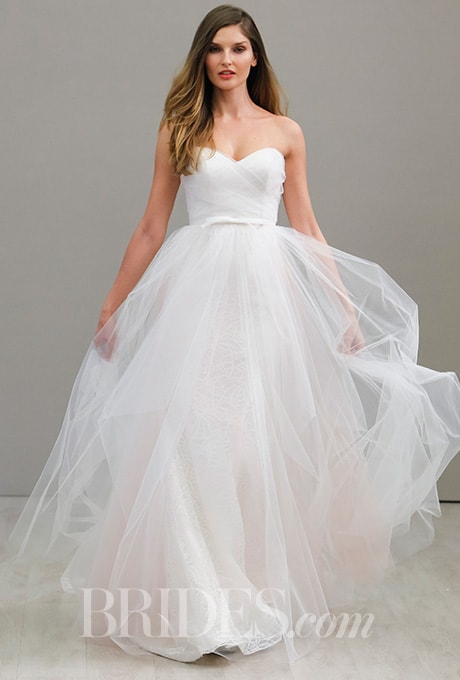 This tulle ballgown features a beautiful ruched bodice and a peek of colour in the skirt!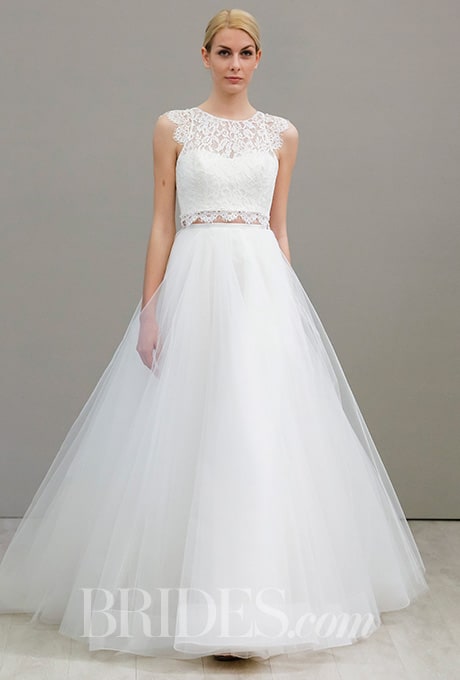 We LOVE this lace crop top paired with a full tulle skirt!  The lace is perfectly feminine but the two piece silhouette is just a little edgy!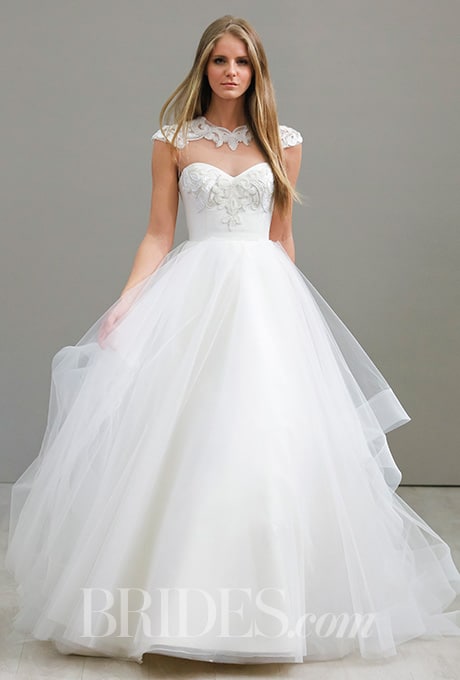 This full skirt ballgown featured a detailed bodice and unique bolero piece which makes a bold statment!
Lazaro is a name synonymous with luxury and elegance.  With intricate beading, impeccable fit and pastel tones Lazaro once again wowed us at fashion week.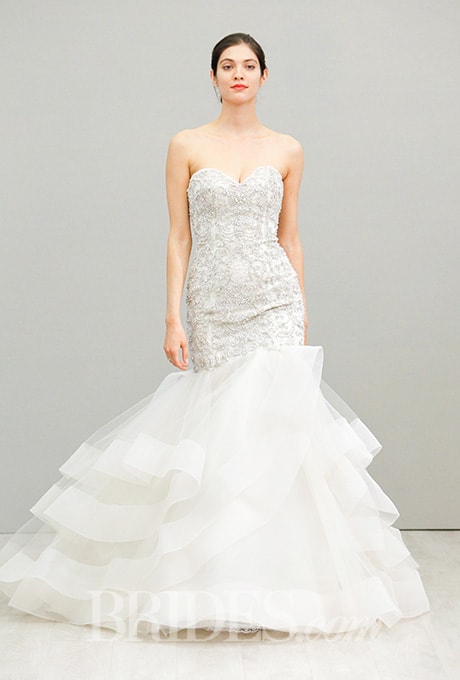 We love a great fitted gown and love it even more when it has a dramatic bottom!
This fitted gown featuring a plunging neckline is elegant, sexy and feminine!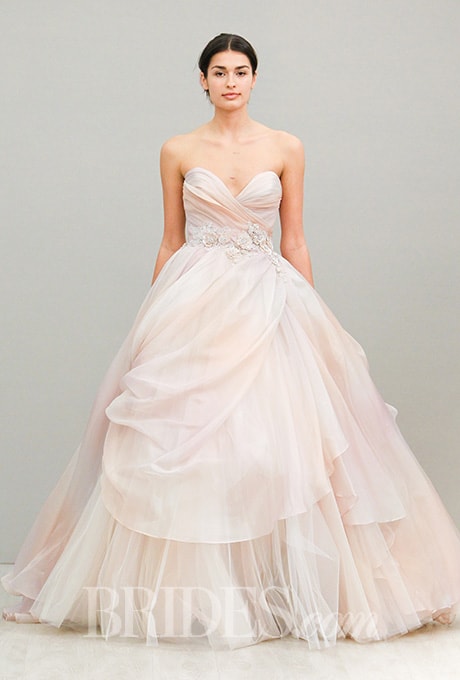 We love this gorgeous pale pink ballgown with ruched bodice and draped skirt.
Ti Adora is Alvina Valenta's younger sister and she is the epitome of boho chic.  Lots of lace, delicate layers and soft tulle create this beautiful line and we are thrilled to be Edmonton's exclusive retailer!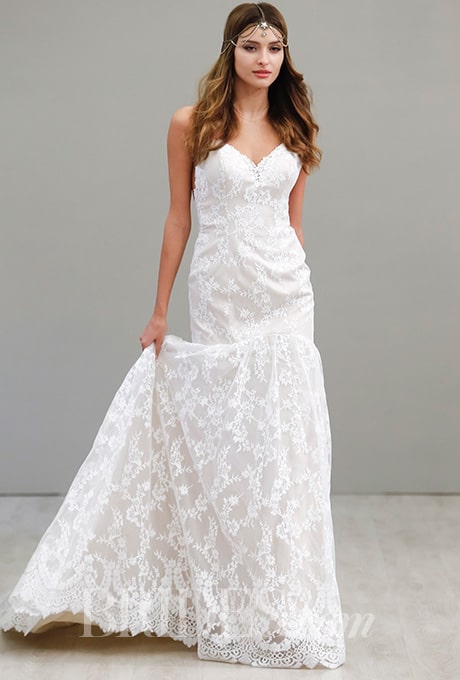 A classic fit and flare lace gown pairs perfectly with this rhinestone head piece.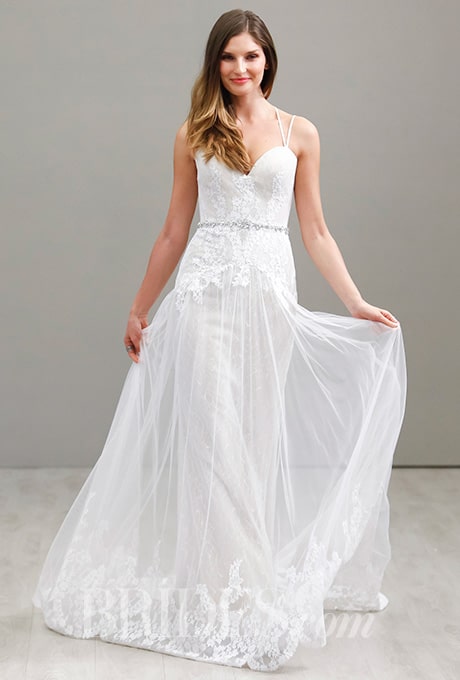 We love this romantic, soft style with delicate double straps!  The thin beaded belt is the perfect touch for bride who loves a little bling!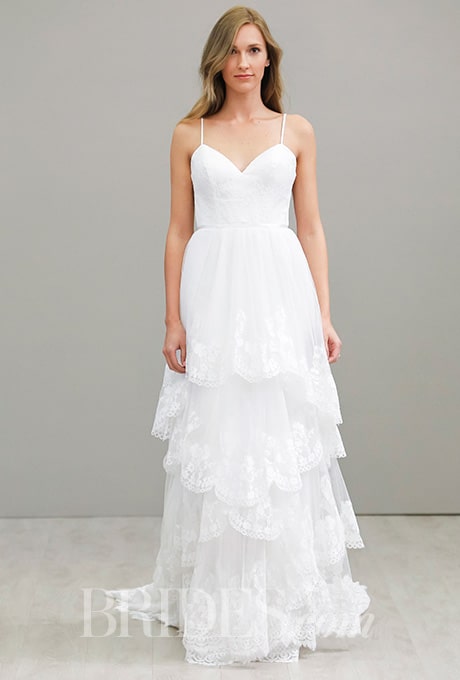 We ADORE (see what we did there?) a layered skirt and this take on layers is a fresh, boho way to incorporate them!  Edged with lace and paired with a sweetheart neckline this gown is femininity defined.
And finally, our own Miss Hayley Paige.  We love seeing what this designer does every collection, she is known for pushing boundaries and trying out new and innovate designs and this collection had us floored!
Hayley Paige has shown us all kinds of patterns over the years from stripes to polka dots to plaid!  This geometric pattern is the perfect way to add a modern touch to a classic ballgown silhouette.
We are one hundred and fifty percent OBSESSED with this bodice!  This lace is the stuff dreams are made of. *swoon*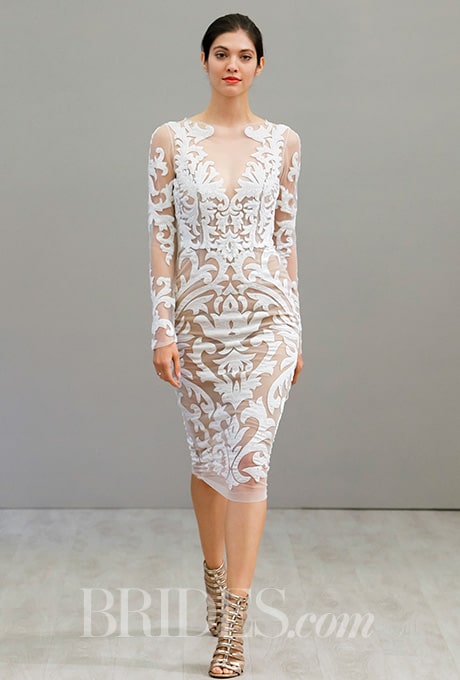 In her last collection Miss Paige showed us white leather, this year…why crushed velvet of course.  We love the daring nude colour underneath this bold pattern.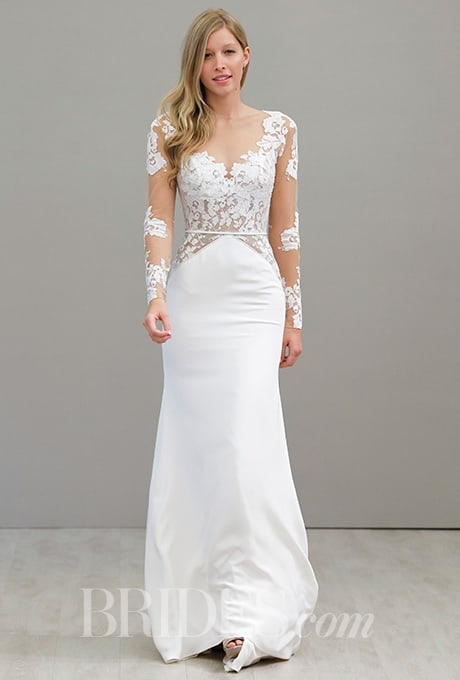 And finally, the show stopper of her collection in our opinion, this fitted gown with open neckline and sheer lace detailed sleeves is so glamourous we don't even know what to do with ourselves!  We know we throw this word around a lot but…love, love, LOVE!
Which one of these gowns makes your heart stop?  Makes you swoon?  Gives you butterflies?
Let us know in the comments!